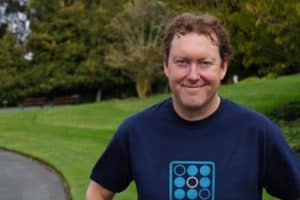 SoFi co-founder and CEO Mike Cagney has announced he will resign from SoFi at the end of this year. In a message to SoFi employees last night, Cagney said it was with "heavy heart" he will depart the iconic firm he founded. The announcement comes at a time when SoFi has been upended with legal challenges regarding accusations of allowing a "sexually charged corporate culture that condones unlawful conduct" to persist within the company.
Recently, Cagney defended the company and stated SoFi was investigating the accusations and would not tolerate any type of sexual harassment at the company. Cagney stated recently;
"To be blunt, that kind of behavior has no place at SoFi, and we're not going to tolerate it. These allegations are being thoroughly investigated by outside attorneys we have engaged. To the extent we determine that there is any truth to the allegations, swift and severe action will be taken. "
It appears now that Cagney believes his affiliation with the firm has become too much of a distraction and he has decided to depart. Cagney, one of the most prominent Fintech executives in the world, has built one of the most successful online lenders in the industry. His resignation took the Fintech industry by surprise but, in the end, it may help SoFi refocus on building upon its already phenomenal success it has achieved.
The Letter by Mike Cagney is republished below.
All,
It is with a heavy heart that I am announcing that I will step down as CEO of SoFi by the end of
this year.
SoFi has been an amazing journey. From the early days with five of us in a one-room office in 2011, to 1,200 employees spread across the country today, few firms have matched our success. We have had massive impact on our members lives, lending over $20 billion to our over 350,000 members, saving them over $1.8 billion in student loan interest and $500 million in credit-card interest, and helping them advance their careers and relationships.
That impact keeps growing. In the second quarter alone, we funded over $3.1 billion in loans, producing $134 million in revenue and $61.6 million in adjusted EBITDA. I could not be prouder of the company's we've built together.
Recently, though, the focus has shifted more toward litigation and me personally. The combination of HR-related litigation and negative press have become a distraction from the company's core mission.
I want SoFi to focus on helping members, hiring the best people, and growing our company in a way consistent with our values. That can't happen as well as it should if people are focused on me, which isn't fair to our members, investors, or you.
I will be fully dedicated to the business through year-end, and will work closely with the Board to find the best candidate to lead us forward.
SoFi has built an incredible team. While we've come a long way, we're still in the early innings of what we can and will accomplish. I'm grateful to have had the opportunity to help get us to where we are today – and I look forward to seeing where all of you take SoFi in the coming years.
Thanks,
Mike