Fintech Bridge is Topic of Focus
The UK government will host a "GREAT Festival of Innovation" in Hong Kong to showcase UK innovation and technology to the world. The announcement was shared by International Trade Secretary Dr Liam Fox today. Total bilateral trade between the UK and HK reached £17.3 billion last year, an increase of 4% on 2015, so the relationship is pretty important.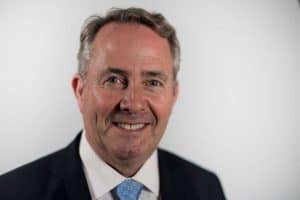 The forthcoming Festival, scheduled for March 2018, is expected to show how new technology could "change the way we work, learn and play in the future". Additionally, the Festival hopes to create new trade links and strengthen existing relationships with hundreds of international business leaders and investors.
Carrie Lam, Chief Executive of Hong Kong, is currently in London as part of the recognition of it being 20 years since the Brits handed over the former UK territory to China. Yesterday, Lam joined the Chancellor of the Exchequer, Philip Hammond, at a gala dinner attended by 600 UK and Hong Kong business people where the new Fintech Bridge agreement was unveiled. This Bridge will allow UK firms and investors to expand in Hong Kong and pave the way for more investment from the region into UK markets.
The #Fintech UK industry is adding £7 billion to the economy every year while employing 60,000 people
Click To Tweet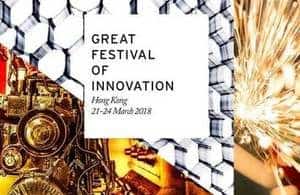 The UK is one of the leading places in the world to start and grow a Fintech business and the UK government is understandably quite proud of this fact.. Currently, the Fintech industry is adding £7 billion to the UK economy every year while employing 60,000 people. The Fintech Bridge seeks to help companies to obtain regulatory authorization, set up new offices and strengthen trading relationships between jurisdictions while creating a better standard of financial services for everyone to use.
The UK-Fintech Bridge is supported by cooperation agreements between the UK's Financial Conduct Authority (FCA), the Hong Kong Monetary Authority (HKMA), the Hong Kong Securities and Futures Commission(HKSFC), and the Hong Kong Insurance Authority (HKIA).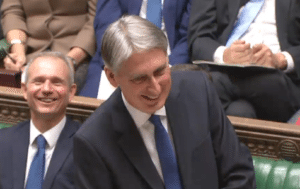 The meet up between the UK and HK included the mandatory scrum of statements and official meetings.
Chancellor of the Exchequer, Philip Hammond commented;
"This landmark Fintech Bridge will pool British and Hong Kong expertise in this innovative sector, allowing our firms to access the capital, talent, accelerators, and start-up facilities needed to succeed in both the UK and in Hong Kong. These developments will bring Britain and Hong Kong closer together and will promote jobs and prosperity."
Lam added;
"I am glad to note that our multi-faceted exchange with the UK will be given further impetus, with the UK government set to host the GREAT Festival of Innovation in Hong Kong next March, showcasing the UK power of innovation and technology. I am sure that the Campaign will bring us even closer in all respects."