The Cambridge Centre for Alternative Finance (CCAF) has just published their first benchmarking report on the emerging global Blockchain market. Earlier this year, CCAF published a benchmarking report on the global cryptocurrency markets.  CCAF has established themselves as the leading research in the alternative finance sector so it is a natural step for the Centre to focus its attention on digital currency and distributed ledger technology (DLT).
Much of the research was completed by Dr. Garrick Hileman, a Research Fellow at the Cambridge Centre for Alternative Finance and a Researcher at the Centre for Macroeconomics.
Hileman may be the world's leading academic authority on cryptocurrencies and the technology necessary to create and manage digital coins. For the past few years, Hileman has been teaching courses on Blockchain and cryptocurrencies at Cambridge University – the first course of its kind in the UK and perhaps the first in the world. Hileman is a frequent guest on international financial news shows, regularly consults with corporate type seeking his knowledge and has helped public authorities in the UK when they are investigating activity that involves the transfer of digital money. So he is the go-to researcher in the cryptocurrency world.
Following the successful publication of the Cambridge Centre for Alternative Finance Blockchain report, Crowdfund Insider reached out to Dr. Hileman to ask him for his perspective on some current issues and events in the cryptocurrency world.
Our discussion is shared below.
---
Multiple countries have recently addressed the fast emerging ICO market saying it will be regulated. What is your view on this?
Garrick Hileman: Some ICOs appear to be in violation of existing regulations, and so it is not surprising that regulators have taken action. The tremendous sums of money quickly raised through ICOs (approximately $2 billion to date) also had many in the digital token community pleading for a slowdown, so the regulatory action has not been entirely unwelcome.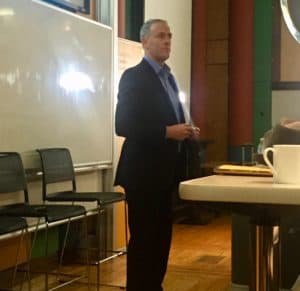 What are your expectations for the ICO market? Continued sector growth?
Garrick Hileman:  ICOs represent an interesting new funding channel and feature some compelling features, such as offering users a financial stake in the network they are using. However, there have also been some dodgy ICOs, and I expect a number of them will blow-up in the next 12-24 months.
What about China? Any insight on what government officials will do in the coming months?
Garrick Hileman: Having such a large share of the world's cryptocurrency and blockchain activity taking place in China offers significant economic advantages, but it also poses challenges. I believe it is in China's long-run interest to continue to be a leader in alternative finance and blockchain, and that an effort will be made to strike the right balance between fostering innovation and safeguarding the financial system.
Recently, Jamie Dimon, CEO of JPM Chase, said that Bitcoin is a fraud. What are your thoughts on this?
Garrick Hileman: There are some very legitimate criticisms that can be leveled towards Bitcoin, but I don't believe calling it a fraud or a Ponzi scheme is either accurate or useful. Bitcoin may not have intrinsic value, but it features intrinsic utility. The usefulness of bitcoin for various activities – some legitimate, others not – combined with its scarcity have created demand for bitcoin and its current value.
'I don't believe calling it a fraud or a Ponzi scheme is either accurate or useful' #Bitcoin
Click To Tweet
What about AML / Anti-Terrorism laws? There is a bill in the US Congress that seeks to monitor cryptocurrency transactions. Is this possible?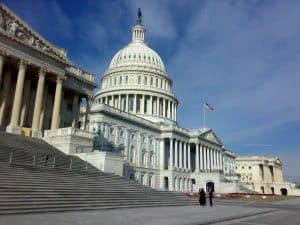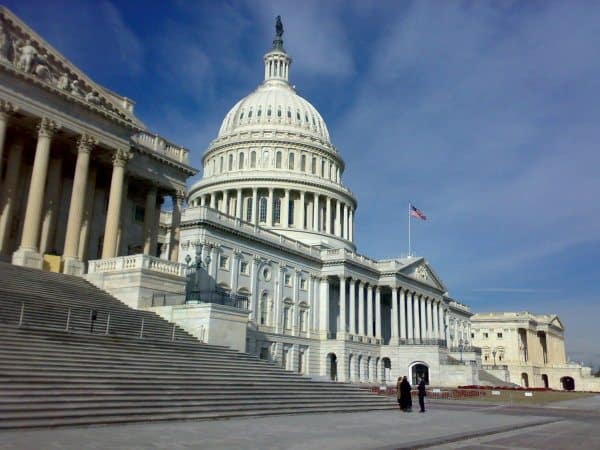 Garrick Hileman: Law enforcement is continuing to work with the private sector and academics to develop new tools to monitor and track illegal activity conducted with cryptocurrencies, and there have already been a number of successful criminal prosecutions involving blockchain evidence.
However, privacy enhancing technology continues to advance, so there is a bit of a cat and mouse game afoot.
From a law enforcement perspective, the wonderful advantage of crime committed on a blockchain is that when a criminal's blockchain transaction history is successfully uncovered then you have in effect obtained that criminals 'books'. With cash criminals you rarely get anything like the kind of financial evidence you can obtain from a blockchain.
when a criminal's #blockchain transaction history is uncovered then you have obtained that criminals 'books'
Click To Tweet
What is the single biggest risk to the crypto-market? Hacking? Systemic failure?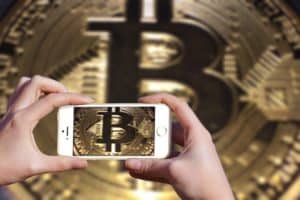 Garrick Hileman: There are many risk factors that cryptocurrencies and cryptoassets face, although I cannot say which is the biggest.
Many individuals still find them too complicated or volatile to use.
Several, notably Bitcoin, are also plagued by internal challenges, such as governance squabbles over how best to innovate and evolve.