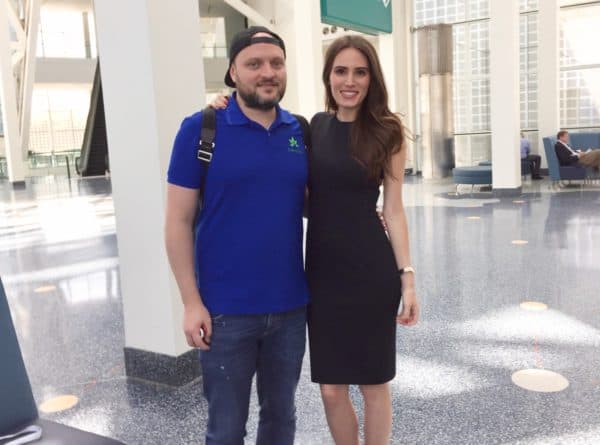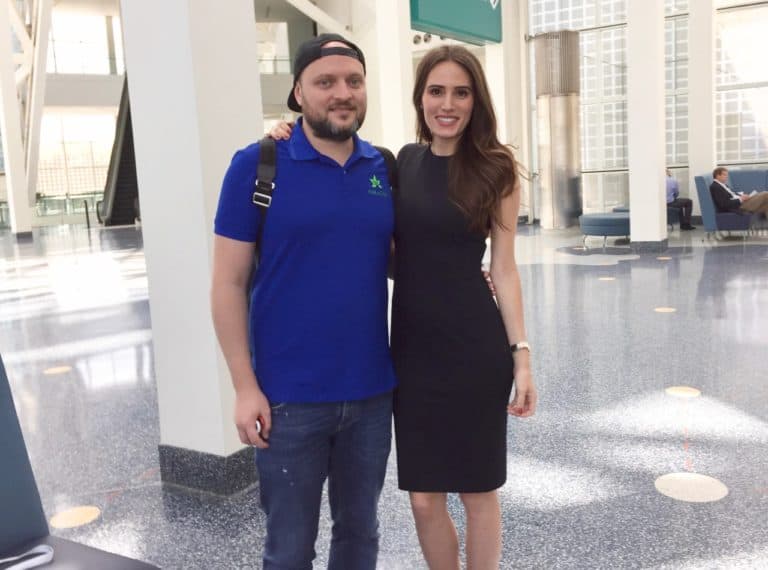 Paragon, the Cannabis oriented company and its affiliated Paragon Coin is killing it. The pre-sale of the Initial Coin Offering (ICO) launched several weeks back and sold out at 70,000,000 PRG.  The remaining 30 million in PRG is open to the public now until mid-October.
So what exactly is Paragon and why all of the hype?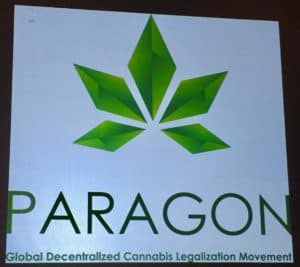 In brief Paragon wants to address a pressing issue in the Cannabis space. While a growing number of states have legalized marijuana sales for either medical or recreational use, banks are still cautious or simply blocked from providing financial services to a drug the Feds view as not so legal. Because of this mismatch of states versus federal law, businesses in the Cannabis industry struggle to open bank accounts, pay for services and employees, or simply transfer money.
At some point in the future the regulatory environment may normalize but for now it is a patchwork of rules and laws that change the second you cross a state border. You are legal in one state and an outlaw in another. Paragon Coin or PRG seeks to become the digital currency of choice for all Cannabis based businesses removing the friction from this $150 billion industry that currently is largely cash based.
Paragon is the creation of Jessica VerSteeg, who is CEO of the company, and her husband Egor Lavrov who is the Chief Creative Officer. VerSteeg is clearly out in front on the ICO. A former model, Miss Iowa (2014) and participant in the Amazing Race reality show, VerSteeg is very comfortable in front of a camera. Lavrov, who is more behind the scenes but very much engaged, is a very successful entrepreneur. In his native Russia, Lavrov made millions of dollars back in the late 90's before moving to the USA.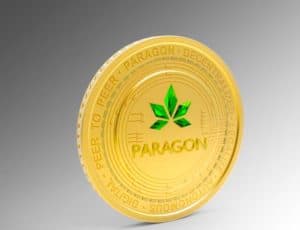 The Coin sale itself has already completed its presale and, if my numbers are right, VerSteeg and her husband have really raked it in.
The ICO is a tiered offering with each layer making PRG a bit more expense. The Early Bird Presale sold at $0.75 = 1 PRG with a minimum purchase of $25,000. The next step (Presale) was at $0.85 and a $15,000 minimum. The Early Bird Presale launched at $0.90 and a $10,000 ticket. The actual Crowdsale starts at $1 and continues to march higher by $0.05 each day. As of last glance, you will need to pay $1.55 to purchase PRG. With the exception of the public Crowdsale, all of the prior rounds sold out. Any PRG that are not sold will be "burned", thus the price of this crypto may benefit from low supply if demand is strong. Using round numbers, Paragon has raised over $50 million.
Recently while attending the Crowd Invest Summit, Crowdfund Insider had the chance to sit down with VerSteeg and Lavrov to ask them a few questions. The discussion was eye opening to say the least. The couple expects to close the ICO at around $80 million.
Lavrov said the token crowd-sale has been under constant attack on multiple fronts. DDOS and ransom scams have been a persistent problem – they even ended up paying someone posing as a promoter before they realized it was a fraud. Lavrov said that one scammer placed a negative post on Reddit and asked to be paid to remove it. There is a still a robust discussion on Reddit. Check it out, if you are interested. Lavrov said they were easy targets. And he is right. A high profile Cannabis related ICO managed by a former model and her Russian husband is better than fiction. Throw in the rapper "the Game"  (who is promoting the offer and has invested in a dispensary) and you almost want to launch a new reality TV series (Keeping up with the Cannabis Crowd maybe?).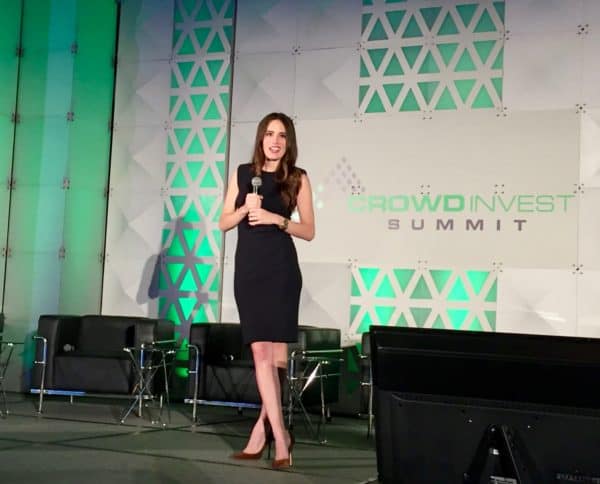 ---
So what will Paragon do with all that money once the ICO closes?  Buy Real estate.
One of the problems with the Cannabis industry is that people do not want to touch it – and not just banks. They will buy property to create "green zones" where Cannabis related businesses can easily operate. The WeWork of Weed maybe?
As for the transactional use of PRG, the list of interested parties is growing. Law firms in the space are being paid in cash – just like other professional services. Dispensaries need to pay employees and producers. Growers international, the Amazon of Cannabis farming, has expressed interest in using PRG even while having their own crypto GRWI. A crypto for Cannabis kind of makes sense.
And what about the regulators? And is this a security?
Paragon says its bespoke coin is not an investment. It is a utility token and thus needs no regulation. You are not purchasing an investment in the company nor will PRG deliver returns from operations of Paragon. PRG is for transacting in a restricted industry that is largely cash based and thus adds value to the sector. Of course, anytime you have a token that is easily exchangeable into another crypto like BTC or ETH, along with the fact the number of PRG coins are expected to diminish at some point in the not so distant future, purchasers may experience a gain. Anyway, it is a great polemic.
Bloomberg commented on the Paragon ICO earlier this month stating the SEC was watching this ICO closely, along with other token offers. But the article also said Paragon has not been accused of any wrongdoing by the Feds "or triggered any SEC action."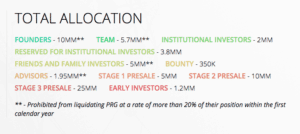 As far as ICO's go, if Paragon hits its hard stop of 100 million tokens sold it will be a huge hit for the company. Even where the offer stands now it is pretty incredible. The Founders and other insiders will receive a substantial allocation of PRG which they are prohibited from selling more than 20% the first year, but still a nice gain. Paragon does expect to sell another 100 million tokens at some point in the future so round two is already in the offing.

Will the Paragon concept be successful? Should you buy in? Will the emerging Cannabis industry embrace the newly minted digital coin? That is the real question. And that will take a bit of time to answer.

Have a crowdfunding offering you'd like to share? Submit an offering for consideration using our Submit a Tip form and we may share it on our site!

Sponsored Links by DQ Promote