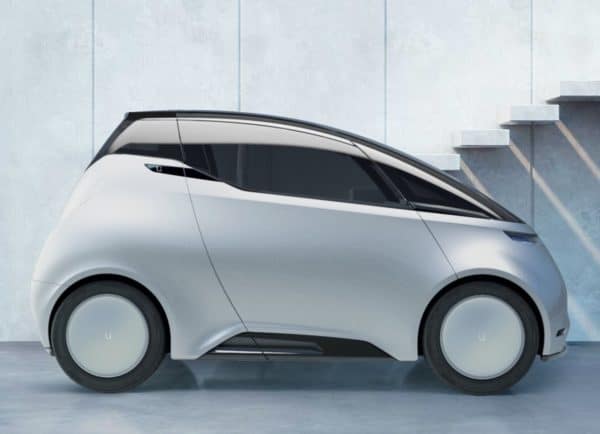 Uniti is an interesting product with an interesting history. Based in Sweden, Uniti is an electric vehicle concept that was originally crowdfunded on FundedByMe about a year ago raising €1.2 million at a valuation of €9.8 million. Uniti is returning to crowdfunding again but this time the company has launched a self-crowdfunding campaign skipping over the use of a crowdfunding platform.
According to the Uniti web site, the offer now stands at 805,901 shares sold, raising SEK 11,685,579 (approximately USD $ 1.44 million). 680 investors from 37 different countries have participated in this crowdfunding round and, according to the web site, the final round that will be open to the general public. The next round, expected to take place in Q1 of 2018, will be led by institutional money. When you need to get big quickly, having big money backing you helps.
The Uniti design took years of research and involved a diverse group of professionals including leading Nordic product designers and UK based Williams Advanced Engineering – a Formula 1 race group. The final product, the L7e, will have a two or four seat options with a target base price of €20 000. Uniti expects to offer lower cost models at some point in the future taking a page out of the Tesla playbook by starting high and then moving lower. Of course, at a more affordable entry point.
Recently, Crowdfund Insider watched an explanatory video on the company and we came away very impressed. And it was not just the production quality of the video, it was the overall professionalism the company delivered in explaining its concept, current operations and expectations going forward.
Investment crowdfunding is hard but crowdfunding an electric car designed to compete against giant global corporations is a Herculean task. But Uniti is confidentially moving forward and expects to ship cars in early 2019. Today, Uniti has 727 non-binding vehicle pre-orders valued at €14.5 million and everything appears to be progressing as planned. Sure, it is a heavy lift, but out of all the mass production vehicles crowdfunding around the world, Uniti may be at the top of the list.
Crowdfund Insider recently caught up with Uniti founder and CEO Lewis Horne. We asked him for an update on the crowdfunding campaign and his expectations going forward. Our discussion is shared below.
---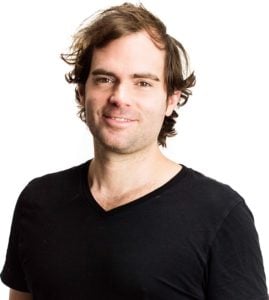 Please share how the concept of the Uniti Electric Car came to be?
Lewis Horne: It all started as an open innovation research project at Lund University in southern Sweden. After the research phase, we launched as a startup in January 2016. We wanted to create a vehicle that made sense for electric vehicle technology, today's consumer expectations, urban mobility patterns and the big environmental challenges we are facing as a society. In other words, rethinking the car from the ground up. We designed the vehicle with the driver at its core, instead of just designing around the same mechanical properties of the combustion engine era. The result is a lightweight electric car that boasts an intuitive user experience on a platform that is highly scalable, and emits a lot less carbon over its lifecycle.
At an early stage you received some helpful support from both the private and public sector. How did this help?
Lewis Horne: Openness is our first company value. Being open to new ways of thinking and interacting has helped us immensely to gain a lot of support from public, private and academic sectors. This was always a central part of our strategy, as we know we are competing with very large companies, but no matter how large they are, the public and these sectors is larger. It helped us design a better car, and create a better strategy. We found that regulatory authorities, suppliers, partners, researchers and the public alike, all had great ideas on how we could be better, and all had their own problems that they wanted us to help solve. In other words, we gained a lot of different perspectives and a huge amount of value by being open and asking for help. They were all so generous, even supplying things like large industry robots and powerful car computers for free!
300km range
Charge 80% < 15 minutes
0-80kmph < 3.5 seconds
Emits only 5 tonnes of carbon over it's lifecycle
Revolutionary user experience pic.twitter.com/CpXA8Bx8eu

— Uniti – Electric Car (@teamuniti) September 26, 2017
Why did you decide to use crowdfunding to raise growth capital? And what are investors receiving (IE common equity)?
Lewis Horne: We are a strong supporter of crowdfunding as we see in our daily work what a powerful tool it is. Not only for raising funding but also because of all the ideas and experienced people that come with the crowd.
It's been really great having a large group of "real" people that can help us develop the best product for the market, and these are people that really want to see us succeed. All our investors receive common equity.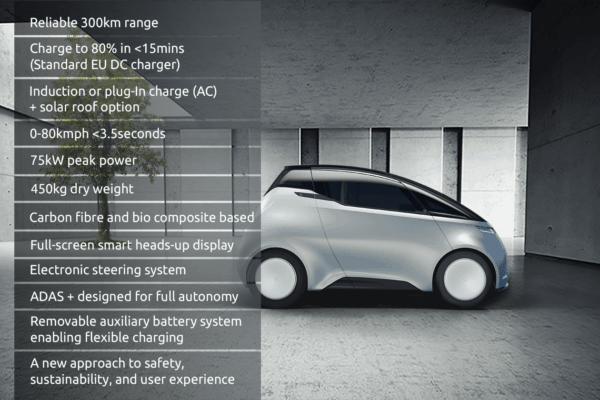 ---
You previously completed a crowdfunding round on FundedByMe. How did that go? How was your experience?
Lewis Horne: It went great! We worked hard in the lead up to the crowdfund, and it really paid off. The experience was great, although there was a lot of administrative work. We didn't actually get to access the funds for many months afterward, mainly because there were so many people that we had to become a public company first and this took time and required us to wait until our first annual statements were complete. So all in all, it was a super valuable experience, because it helped us learn so much about legal and financial processes.
Now you are doing a self crowdfunding round listing the investment opportunity on your own website. Why did you decide to pursue this method?
Lewis Horne: The main reasons are to create the most possible value for our investors and to gain the biggest long-term strategic advantage.
Doing it on our own platform gives us a huge amount of digital data that we can use in the lead up to our launch and online marketing and sales of the vehicle. We need to understand people in the digital space, and this helps us to do so. It has also been a great learning experience, to help us develop as a company, and this learning is essential when you consider the huge milestones facing us.
Finally, we wanted shares to be available to everyone, even at low amounts, and by doing it on our platform we can accept investments as low as 145 SEK (€15), as we can make the payment automatic.
What have you learned since your first crowdfunding experience?
Lewis Horne: The last year has underlined the power of transparency and openness towards our community which has been one of the main factors in our rapid growth and the partnerships that we have in place. It has been a really rewarding experience putting ourselves out in the open and getting so much support back. Other than that, we have been learning a lot of different things, too many  to list here. Learning diverse things is a huge part of our daily life as we are faced with new challenges every single day.
How many investors do you have today? How many are institutional?
Lewis Horne: Before we launched the latest crowdfunding campaign, we had signed on 367 investors from 29 different countries, none of them were institutional investors but many were qualified, professional investors.
We have had another 590 investors spread across 32 countries that have invested in our current campaign and the numbers are constantly growing.
So crowdfunding is a core part of our funding, although it's only one part of a diverse strategy.
Do you have an exit plan for early investors? Is there an IPO in the future?
Lewis Horne: Yes indeed, an IPO is coming up in the future, but at the moment, we're focusing on the current crowdfunding campaign and planning our Series A funding round for the first quarter of 2018 together with leading firms operating in this field.
When will the first Electric Vehicles start rolling off the assembly line? When will you be able to purchase one in Europe? What about the US?
Lewis Horne: We are already taking pre-orders for the car on our website for a deposit of € 149 and first deliveries are scheduled for early 2019.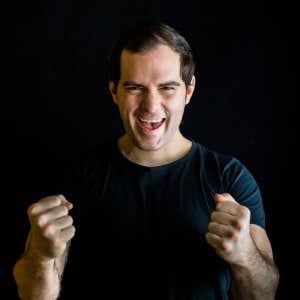 There have been multiple EV crowdfunding offerings. What makes Uniti different?

Lewis Horne: Uniti is a different car format with a unique company culture. We are completely rethinking city transportation and developing a solution that is human-centric, not focusing on the mechanical properties that cars are based on today. We have strong partnerships with renowned companies from all around the world, which ensures that we can go all the way from design, development, manufacturing to bringing this car to market, and we create all of this in a very open and public manner. So we are different in both our product, and our approach.

Have a crowdfunding offering you'd like to share? Submit an offering for consideration using our Submit a Tip form and we may share it on our site!

Sponsored Links by DQ Promote