Ireland-based peer-to-peer lending company Linked Finance announced on Thursday it secured €2m in equity funding to support its plans for expansion. The funding round was led by the company's original venture capital backers, Frontline Ventures. The platform has now lent over €34.5 million to Irish SMEs since its launch in 2013, with more than €16.9 million already repaid to its lenders.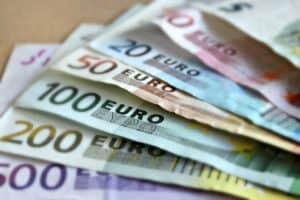 Commenting on the fundraising effort, Niall Dorrian, CEO of Linked Finance stated:
"It is fantastic that we have been able to practice what we preach, harnessing the power of the crowd to open this investment round to some of our most active users. These lenders are people who know the platform inside out, they know what it's like to lend on the site and they really believe in what we do. It's great to have them on board, and also to have the continuing support of Frontline Ventures."
Investor in the funding round and Linked Finance lender, David Holohan, added:
"I've been actively lending to Irish businesses on Linked Finance for a number of years and I'm a big fan of the platform. So when the opportunity arose to take a stake in the business and help drive the growth of P2P lending in Ireland, it was an easy decision. I firmly believe that this innovative form of funding will transform the SME lending landscape in Ireland over the next few years, making it easier for Irish business owners to access the capital they need to grow their businesses."
The news of Linked Finance's new investment comes just days after the online lender announced the launch of its new type of pension account. The account allows holders of self-managed pensions to make P2P lending to Irish SMEs part of their pension investment portfolio.
Linked Finance plans to use the funds raised to support ambitious expansion plans. The company intends to establish P2P lending as a mainstay of the SME lending landscape in Ireland; replicating the type of success that this innovative form of funding has already seen in markets like the U.S. and the UK.