Peer-to-peer lending platform RateSetter announced on Friday it has formed a partnership with Experian to help businesses both invest and grow. The online lender revealed that the new collaboration with Experian is now providing credit reference data and analytical services, which ensure that RateSetter continues to deliver "excellent speed of service" while maintaining a thorough approach to assessing creditworthiness.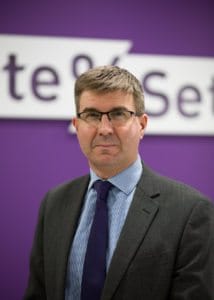 Paul Marston, RateSetter's Managing Director Commercial Finance, stated:
"Speed and accuracy are right at the heart of what we do – when a business approaches RateSetter for finance, they want an answer quickly so they can put their business plans in place. Working with Experian means that we have been able to greatly increase the number of applications that we can process each week without compromising on our credit processes nor our quality requirements."
Max Firth, Managing Director of Business Information Services at Experian, also commented:
"Looking at the increase in applications RateSetter has been able to process over a short period of time, and the role Experian has played in helping them, is particularly satisfying when you remember it's helping small businesses to grow. It's vital that smaller enterprises have as many routes to funding as possible, and our work with RateSetter broadens their options."
RateSetter explained that investors have lent more than £2 billion to a diverse range of individuals and businesses across the UK since the platform launched in 2010, and around one-third of RateSetter's active loans are to businesses.