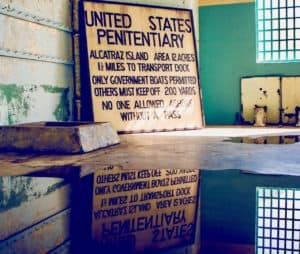 Crowdfund Insider reported last month about the RECoin Initial Coin Offering (ICO) that promised tokens backed by real estate that did not really exist. Maksim Zaslavskiy, the alleged mastermind behind a fraud launched from a series of companies including RECoin Group Foundation, DRC World and Diamond Reserve Club, appeared before a federal court last week following an arrest warrant issued by the FBI.  Zaslavsky was reportedly bailed out by his brother who has chosen a slightly different path as he is a managing director at prominent investment bank Morgan Stanley.
The SEC charged Zaslavskiy with attempting to sell unregistered securities by luring investors with "false promises of sizeable returns from novel technology." But the Feds have taken criminal action in this fraud case and Zaslivskiy is facing up to 5 years in the slammer for pitching the bogus ICO that apparently fleeced gullible investors of around $300,000.
The Warrant document (below) itemizes the securities fraud perpatatred by Zaslivkiy.  From around July 2017 to October 2017, Zaslavskiy offered  offered by tokens by REcoin and Diamond Reserve Club. RECoin said it was using "smart contracts" to invest in real estate for the "first ever" crypto investing in property. Diamond Reserve Club had a slightly different spin pitching an "Initial Membership Offering" that effectively acted like an ICO.
Zaslavskiy promised investors "a range of opportunities," and "access to more online and offline platforms." Membership in Diamond was to be tokenized through Diamond Reserve Coin, which was described as being hedged by real diamonds.
Of course all of this was an elaborate ploy to take advantage of the hot ICO market and lure the unsuspecting into the trap. As recently as September Zaslavkiy was promoting his plan on this Bitcoin Forum touting the benefits to anyone real or otherwise who would listen. Zaslasvkiy also was on Reddit sharing his ICO wisdom.
According to Zaslavskiy's own statements no token or coin for REcoin was ever developed. Not a single investor never received any form of digital asset, token or coin.
This is the first criminal action taken by the feds regarding an ICO and it highlights how easy it can be to disseminate information via social media, forums and press releases without having to prove anything at all. Zaslavskiy only needed a white paper, web site and a good story. While this may be the first, you can rest assure the SEC and other enforcement agencies are looking for other ICOs that are just digital vapor.
[scribd id=363499371 key=key-7nqag2FzgbjITlZxOKO5 mode=scroll]
Have a crowdfunding offering you'd like to share? Submit an offering for consideration using our Submit a Tip form and we may share it on our site!