Tsinghua PBCSF Releases China's First Fintech Enterprise Database at the 4th World Internet Conference (Wuzhen Summit)
The Fourth World Internet Conference (Wuzhen Summit), themed as "Developing Digital Economy for Openness and Shared Benefits — Building a Community of Common Future in Cyberspace", was successfully concluded in Wuzhen, China. Co-hosted by the Cyberspace Administration of China and the People's Government of Zhejiang Province, this year's Conference further facilitated discussion and dialogue on digital economy, cutting-edge technologies, internet and society, cyberspace governance, exchanges and cooperation.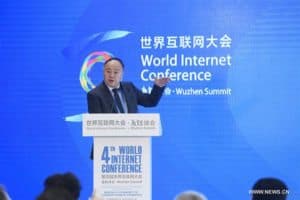 Sponsored by the People's Bank of China and Xinhua News Agency, a sub forum of the fourth WIC with the theme – "Fintech: Finding the Better Way to Drive the Real Economy"- invited global famous economists, government supervisors and directors of notable financial regulatory agencies and companies to have in – depth discussions on the related topics on December 5th, 2017.
It is on this forum that the PBC School of Finance at Tsinghua University (Tsinghua PBCSF) released China's first Fintech enterprise database (http://www.fintechdb.cn/). The system encompasses more than 15,000 enterprises operating in China from all areas of Fintech industries (e.g. online lending, crowdfunding, blockchain, digital payment, consumer financing, etc.). Each enterprise is recorded with information of various dimensions, including 1) basic information (e.g. business category and team member), 2) operation information (e.g. recruiting), 3) capital information (e.g. funding rounds), 4) legal information (e.g. IPR) and 5) media information (e.g. press and media report).
According to Professor LIAO Li, Executive Associate Dean of Tsinghua PBCSF, the intention of setting up this database is to help present and track the latest development of China's technology startups, contribute to related research and regulation, and finally better serve the burgeoning fintech industry in China. (Source: WeiyangX)
Tsinghua PBCSF Releases China's First #Fintech Enterprise Database at the 4th World Internet Conference
Click To Tweet
LexinFintech Conducts Extra Due-diligence Investigation for a US IPO
As reported by Reuters, LexinFintech, China's online provider of installment-based loans has decided to conduct extra due-diligence investigation for its IPO in the US.
By the end of November 2017, LexinFintech will file with SEC to be listed on NASDAQ, aiming to raise about $500 million. However, the added investigation may prolong the whole process.
Some media reports speculated that the move of LexinFintech was a response to the series of regulatory measures issued by China's financial supervisory agencies at the end of the November. (Source: Sina)
LexinFintech Conducts Extra Due-diligence Investigation for a US IPO #Fintech
Click To Tweet
Chinese P2P lender Dianrong eyes an IPO in Hong Kong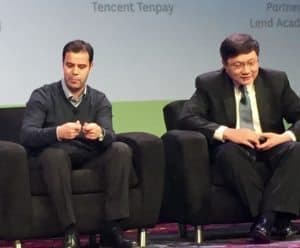 Chinese P2P lender Dianrong is planning to be floated in Hong Kong next year, aiming to raise at least $500 million. Founded in 2012, the Shanghai-based company offers loans and sell investment products to individuals and SMEs.
Soul Htite, the founder of LendingClub, is also Dianrong's American co-founder and chief executive officer. This August, Dianrong has just secured a new round of funding ($220 million) from GIC Private Ltd., Northern Light Venture Capital, Tiger Global Management LLC and the PE equity investment branch of Standard Chartered PLC. According to people familiar with this matter, Dianrong may delay the plan to go public in case of poor market conditions, for the company is not in urgent need of capital. (Source: WSJ.cn)
Chinese P2P lender Dianrong eyes an IPO in Hong Kong
Click To Tweet
KPMG announces the leading 50 fintech companies in China
This week, KPMG China announced the 50 leading Fintech companies operating in China and published a related insight report.
Over the past few months, over 20 senior partners from KPMG international member firms and KPMG China selected the companies with specialities in IT, data analytics, capital markets, risk control, business operation, finance and tax management, venture capital, and entrepreneurial guidance.
The 50 leading Chinese Fintech companies committed themselves to developing new technologies to accelerate the transformation of the financial services industry. They are actively exploring and adopting advanced technologies (e.g. big data, risk modeling, cloud computing and blockchain) to increase financial service efficiency through disruptive innovation. (Source: KPMG)
Here is the list of China Fintech 50 Companies:
(Note: Companies are arranged in alphabetical order based on the first letter of their Chinese name in pinyin.)
Anxindeli

Baidu Finance

BAIFENDIAN

100credit

ICE KREDIT

TENPAY.COM

Dianrong.com

RQuest

FUTUNN.COM

ChinaPnR

PING ++

3GOLDEN

JFZ.COM

JD Finance

Juxinli

QUARK FINANCE

99Bill

Tigerbrokers

QuantGroup

LENGJING INFO

LU.com

Ideacome

MSXF

Ant Financial

PINTEC

QFPAY

Qudian

UCREDIT

Rong360

Wecash

ChinaScope

BBD

Souyidai

Suanhua Credit

Feidee

Taiyiyun

TalkingData

Tcredit

Beagle Data

Tong Dun

Wacai

Wei Zhong Shui Yin

WeBank

WeLab

u51.com

Onchain

Hcspark.com

Zipeiyi

Zhongan Insurance

Zuihuibao
---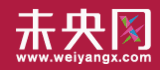 WeiyangX is the most influential website focusing on fintech in China. The site covers the latest news, industry data analysis, business practices, and in-depth fintech cases in fintech. WeiyangX is incubated by Fintech Lab. Founded by Tsinghua University's People's Bank of China (PBC) School of Finance in 2012, the Fintech Lab is the first and leading research entity dedicated to leading best practices, promoting interdisciplinary innovation, and encouraging entrepreneurship in the field of fintech through scientific research and innovative project incubation.