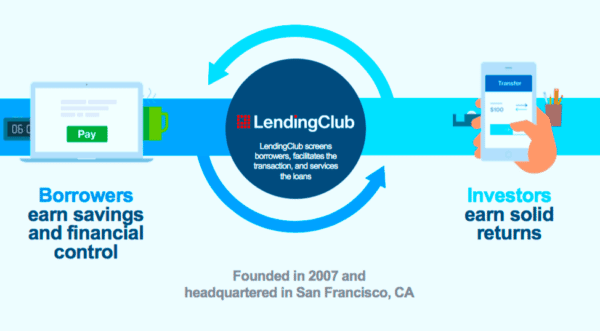 LendingClub (NYSE:LC) presented at Morgan Stanley last week in a day long event that provided an in-depth update on the company and its expectations for future performance. The Investor Day Presentation, embedded below, was an encouraging compendium of how LendingClub envisions the future of online lending and how investors may expect the company to perform.
LendingClub has struggled in the past 18 months to regain the shine and panache exhibited when it went public a few years ago. Today, shares in LendingClub trade near 52 week lows. Following the presentation last week, LendingClub shares traded lower – due largely in part to a tepid guidance provided as both revenue and earnings ( net loss) were projected to be lower than previously stated.
So what was encouraging in the hours long pitch event?
Scott Sanborn, CEO of LendingClub, inherited a pretty heavy lift when he took over from the founding CEO in May of 2016. In the ensuing months, Sanborn has shorn up the executive bench while coaxing institutional investors back on board. Additionally, Sanborn has looked to further diversify funding options with securitization and other verticals such as the "Consumer Loan Underlying Bond" or "CLUB Certificate" project. In development, is an Exchange Traded Partnership (ETP) that expects to be listed on a US exchange and open to all investors (kind of like an ETF with pass through tax benefits).
LendingClub says, in the coming years, it will grow top line revenue 15% to 20%  while expanding EBITDA margins as it tackles an addressable market of more than $300 billion. So can LendingClub deliver on its plan?  That is the question.
At this point, it is all about execution. Sanborn has structure and team in place. Reducing credit friction, attracting efficient and low cost capital, while driving benefits to both sides of the lending equation is the the clear goal. This is not a Quarter over Quarter narrative but a story that will be told over the next few years. But can Wall Street wait that long?
LendingClub Investor Day Presentation 12.7.17