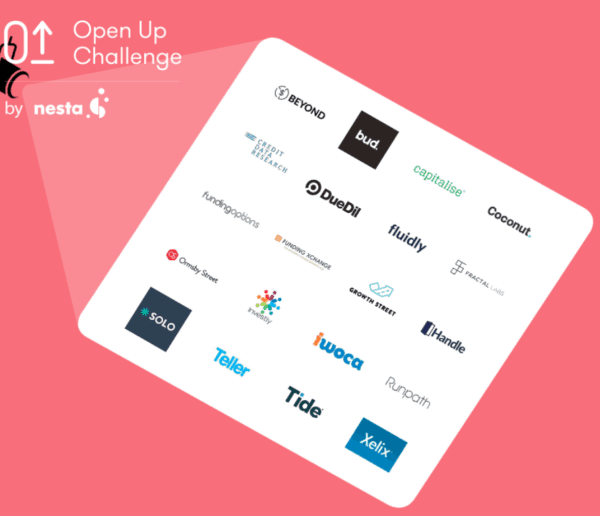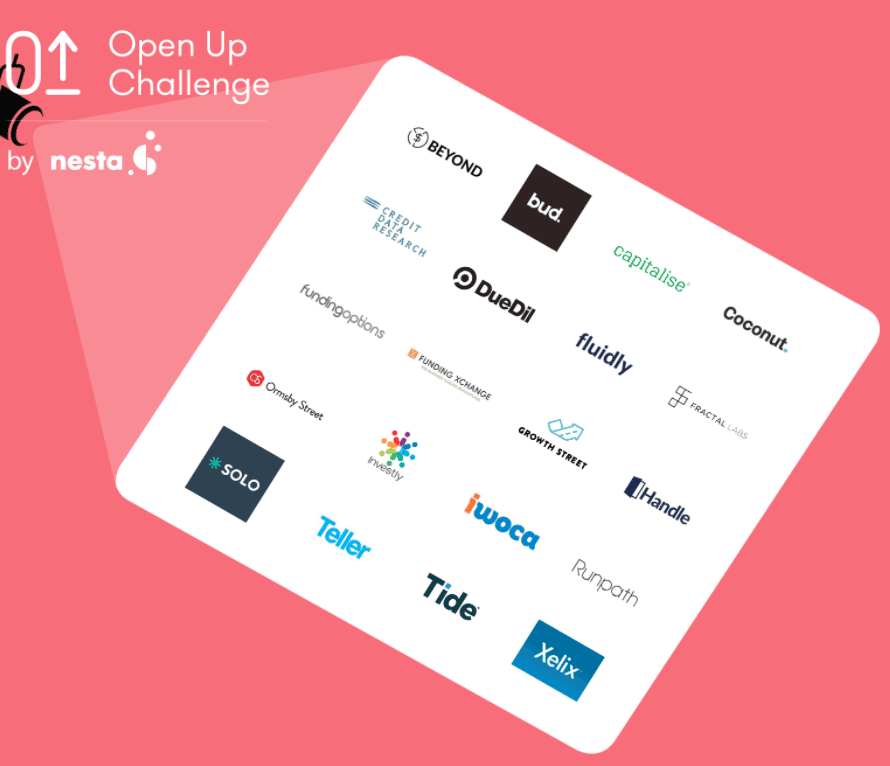 Nesta, a global innovation foundation, has announced the ten Fintech firms that have won Stage 1 of the Open Up Challenge. The Challenge is in recognition of the launch of Open Banking in January 2018.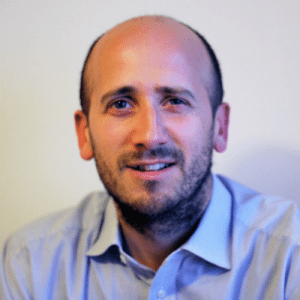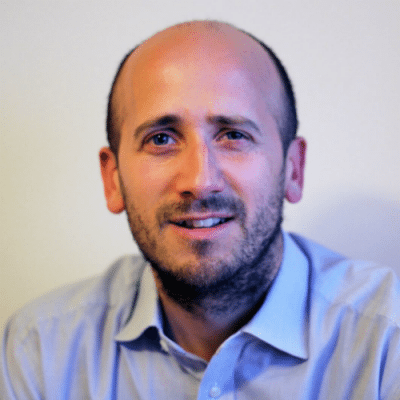 Chris Gorst, Challenge Prize Lead at Nesta, congratulated all of the teams that have participated to date;
"The ten teams awarded a prize in Stage 1 demonstrated to the judging panel that they are using new technologies to solve real small business problems and have the potential to achieve impact at scale in 2018 and beyond. Useful innovation has been slow to come in small business banking, imposing real costs on the entrepreneurial economy and hitting small business productivity. But the UK is perfectly placed to make rapid progress, as a global leader in fintech and open data innovation. Open banking could radically reduce barriers for new players and models to emerge and this is good news for small businesses. The quality of propositions emerging from the Challenge demonstrates that there is a groundswell of pent-up innovation ready to come to market. We are excited to be deploying Nesta's expertise in challenge prizes to accelerate innovation in this vital area for the UK economy."
The Open Up Challenge is a new £5 million prize designed to inspire the next generation services, apps and tools designed for the UK's 5 million small businesses. The Prize will offer successful entrants development grants, cash prizes, technical and business support and exclusive access to a unique data set provided by UK banks. The Open Up Challenge is backed by the Competition and Markets Authority with funding from eight of the UK's largest providers of SME banking: Barclays, HSBC, Lloyds Banking Group, RBS, Santander, AIB Group (UK) plc., Bank of Ireland UK and Danske Bank.
Twenty teams participated in Stage 1 of the Open Up Challenge with each receiving a £50,000 development grant and exclusive access to the Open Up Data Sandbox.
The Open Up Challenge was announced by Nesta in February in a global search for organisations seeking to use new open banking technology to transform the way small businesses discover, access and use financial services. The Challenge seeks to build on the UK's leading position in open banking, Fintech, digital technology and social innovation.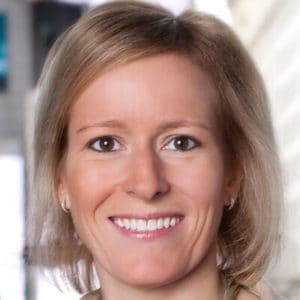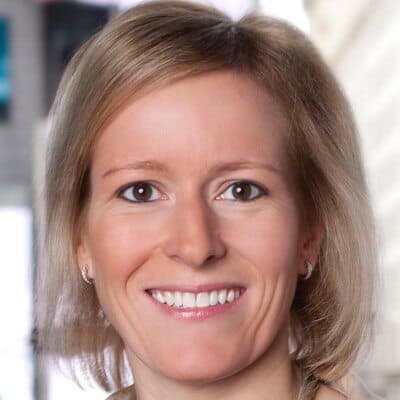 The winners were selected by an independent judging panel and each receive a £100,000 cash award for developing products assessed as most likely to have a positive impact on UK small businesses. Nesta described the teams as a mix of established and early stage Fintechs adopting data-driven approaches to solving real problems faced by small businesses – including automating laborious processes, making access to finance dramatically simpler, enabling financial advice, and increasing choice and transparency in financial services.
Charlotte Crosswell, CEO of Innovate Finance, said she was delighted to see so many of her members on the final list. Crosswell described the finalists as representing the future of finance and an indicator of what Open Banking can do to help small businesses grow.
Mike Cherry, National Chairman of the Federation of Small Businesses, added that access to capital is crucial for UKs entrepreneurs;
"The Nesta Open Up Challenge is an innovative and exciting way of stimulating and supporting fresh ideas to help small businesses harness the benefits of open banking. These new digital tools have the potential to save small firms both time and money, helping them to find much more easily a greater choice and quality of financial products."
Applications for Stage 2 will open in early 2018. More information is available here.
---
The Nesta Open Up Challenge Winners
Bud is an award-winning banking platform. We aggregate financial services so small businesses and consumers can manage their finances in a single place – their bank account. We provide banks with the software that enables them to integrate third-party services and apps – such as investments, pensions, utilities etc – into their bank accounts, creating a financial hub for their customers.
Businesses who work with an adviser are 4x more likely to receive funding than those without a trusted adviser. By providing tools into the accounting ecosystem, Capitalise.com helps UK businesses avoid a trap of being left with limited, last minute choices, by changing their behaviour to move to a more considered search into our network of over 100 institutional lenders to find their match.
Our focus has been understanding the behaviour between businesses and their advisers to diversify lending to the great options beyond the 4 banks who command 90% of the SME lending market.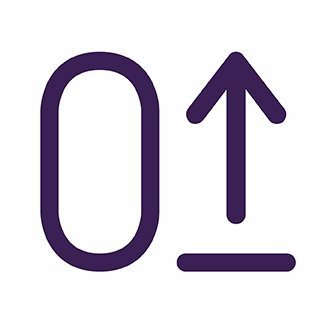 Coconut is a current account for freelancers and self-employed people which manages your tax, tracks your expenses and helps you get paid on time. We're launching our Beta for sole traders in January and you will be able to open an account within a few minutes from your phone. We've been using Open Banking to experiment with things like maximising tax savings for our customers.
Credit Data Research is the market leader in credit behavioural analysis, it is active in 5 European countries accessing 80% of the European SMEs segment. The company is innovating the credit scoring space for SMEs through its Basel compliant Credit Passport® platform, leveraging credit behavioural data through Open Banking, increasing transparency and competition. Credit Passport® accelerates the capital flowing in the SME segment, facilitating the dialogue between small businesses and potential lenders.
Fluidly is an intelligent cashflow engine – our technology plugs into accounting packages and bank accounts to predict and optimise business finances. We help SMEs get paid faster with intelligent credit control, automate cashflow forecasting and spot financial opportunities. Backed in September 2017 with a £2M seed round led by Octopus Ventures, we combine human, financial and artificial intelligence to deliver control, certainty and confidence around cashflow.
Fractal is an automated financial assistant, helping SMEs manage cash and capital requirements. Fractal uses machine intelligence to predict and surface financial outcomes, and empowers business managers to easily connect with their banks and advisors in simple, natural language. Open banking provides access to transactional data which forms the foundational layer for financial analysis. Our mission is to increase liquidity throughout the value chain by removing friction in the SME financing market. The Fractal team is made up of technical and financial engineers, data scientists and designers from organizations such as Google, Morgan Stanley and the United Nations.
Conrad Ford founded Funding Options in 2012 to give SMEs the same levels of ease and speed that consumers take for granted when comparing financial services products. Funding Options is now the UK's leading online marketplace for business finance, each year raising one hundred million pounds in vital SME finance from more than fifty different lenders.
Handle the small business dashboard which now supercharges your business bank account. Handle enables SMEs to supercharge their bank account, so they can manage cash position, grow top line sales, compare and save money on their key expenses and always be finance ready by taking control of their credit score.
Europe's second largest alternative lender, offers small businesses fast, flexible and fair access to finance to meet their needs. Our award-winning, technology-driven credit facility is specifically designed to approve and deliver funding within hours, using a straight-forward online application process. Since 2012, iwoca has helped thousands of the UK's small businesses with loans totalling more than £300 million.
Teller is the safest way to connect your bank accounts with the next generation of financial apps, letting you choose the level of access you feel comfortable with. Teller provides the highest quality banking APIs available today. Create a developer account and begin playing with real production APIs for 11 high street banks in less than 5 minutes.