iCapital Network, a US fintech platform democratizing alternative investments for high-net-worth individuals and their advisors, acquired the US Private Equity Access Fund Platform from the Asset Management division of Deutsche Bank; earlier this year the platform had stated its acquisition plans. The transaction was completed on 8 December 2017. With the transfer of assets, iCapital now services more than $5 billion in investor capital and nearly 10,000 investor accounts. The terms of the transaction were not disclosed.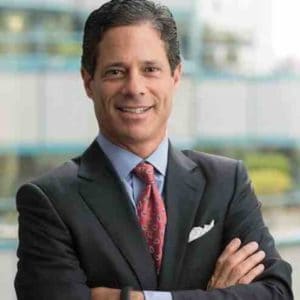 "This transaction aligns with our goals and global vision for the company and cements our position as an industry leader with a talented team, critical technology and unparalleled sourcing ability focused on bringing the highest-quality private investment opportunities to the high-net-worth and ultra-high-net-worth markets," explained iCapital Network CEO Lawrence Calcano. "We have strategically expanded our footprint in a way that will foster future growth and an exceptional investor experience."
The US Private Equity Access Fund Platform is comprised of 33 fund families representing 53 onshore and offshore vehicles and $2.8 billion in capital across more than 7,200 domestic and international investor accounts. iCapital has assumed management of the fund portfolio and iCapital's end-to-end technology solution will be leveraged to streamline and automate the ongoing administration of the funds and provide operational support for the underlying investors. iCapital will also maintain relationships with the funds' third-party service providers.
[clickToTweet tweet="[email protected] Announces Acquisition #fintech @crowdfundinside @fintechinsider_" quote="iCapital Network acquires the US Private Equity Access Fund Platform from the Asset Management division of Deutsche Bank. "]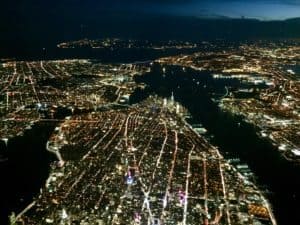 Additionally, iCapital has hired 15 employees from Deutsche Asset Management who will continue to manage funds and support investors in the US Private Equity Access Fund Platform and will ensure a smooth transition for clients. Wes Sturdevant, who has been named Managing Director of iCapital, will focus on strategic business development and relationship management with key clients. Previously, Sturdevant was a Director and Head of the US Private Equity Access Fund Platform at Deutsche Asset Management, where he oversaw structuring and distribution to wealth management clients globally.
"We're witnessing tremendous wealth creation all around the world and increasing demand from the global high-net-worth community for access to high quality alternative investments, setting the stage for an era of unprecedented growth," observed Sturdevant, the new Managing Director at iCapital. "My team and I are excited to join iCapital and introduce the firm's innovative digital solution to wealth holders and their closest advisors."
In addition, Joanie O'Grady has joined the team as its Senior Vice President and Head of Portfolio Monitoring and joins the Origination & Due Diligence team led by iCapital Co-Founder and Managing Partner Nick Veronis. Previously, O'Grady was a Director of the US Private Equity Access Fund Platform where she was Head of Portfolio Monitoring & Product Development and a member of the Investment Committee.

Susan Park was named Senior Vice President, Fund Administration and joins the Investor Relations & Fund Administration group reporting to iCapital's Chief Operating Officer and Managing Partner Tom Fortin. Previously, Park was a Director of the US Private Equity Access Fund Platform where she was Head of US Fund Finance and oversaw all aspects of fund management and operations, including client reporting, accounting and tax.

Sponsored Links by DQ Promote