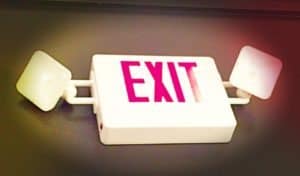 The Reg CF crowdfunding sector has had a mixed bag this year. While several platforms are experiencing success most approved portals have had little to no activity. This is due to a combination of ill thought out rules where myopic officials made compliance too harsh and the funding cap too low. Several platforms have exited the space entirely, either by choice and by an enforcement action.
Ufunding was the first to depart FINRAs list of approved platforms. In hindsight it is a wonder the platform was ever approved. The action by FINRA took place a little over a year ago as "potential for fraud" was evident on Ufunding as was "an almost complete failure to follow disclosure and filing requirements." We will probably never know how and why the platform was approved as every deal listed was questionable but fortunately no deal ever actually closed.
Ufunding is the only platform that was compelled to leave but two other Reg CF sites have chosen to leave.
DreamFunded Marketplace has hit the exit. Originally envisioned as an early stage investment platform the site soon pivoted from startups to real estate. While Reg CF is still mentioned on the DreamFunded site FINRA has pulled it from the approved list. We are not certain exactly why DreamFunded left but, if one speculates, it is most likely due to the fact real estate investing is better suited for Reg A+ and Reg D crowdfunding rules which allow issuers to raise more money.
The other former CF platform is Crowdboarders out of Texas. Crowdboarders appears to have pivoted to more of a promotional platform. Regardless, there are no Reg CF offers posted.
Reg CF is a costly proposition for platforms to support. Being a CF portal it is not the same as being a full blown Broker Dealer but there still is a significant cost to bear for approved sites. Most crowdfunding platforms have become full stack, meaning they facilitate Reg A+ and Reg D (506c) crowdfunding as well as Reg CF as they need to survive. This helps platforms and issuers to raise the amount of money they need and, in the case of Reg D, most likely at a lower cost.