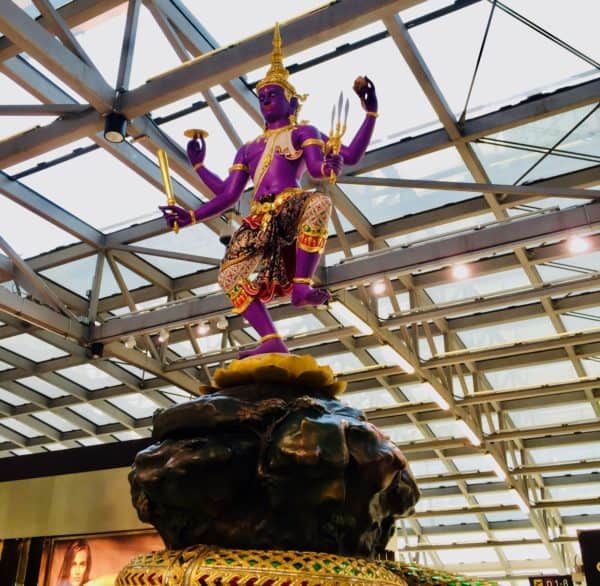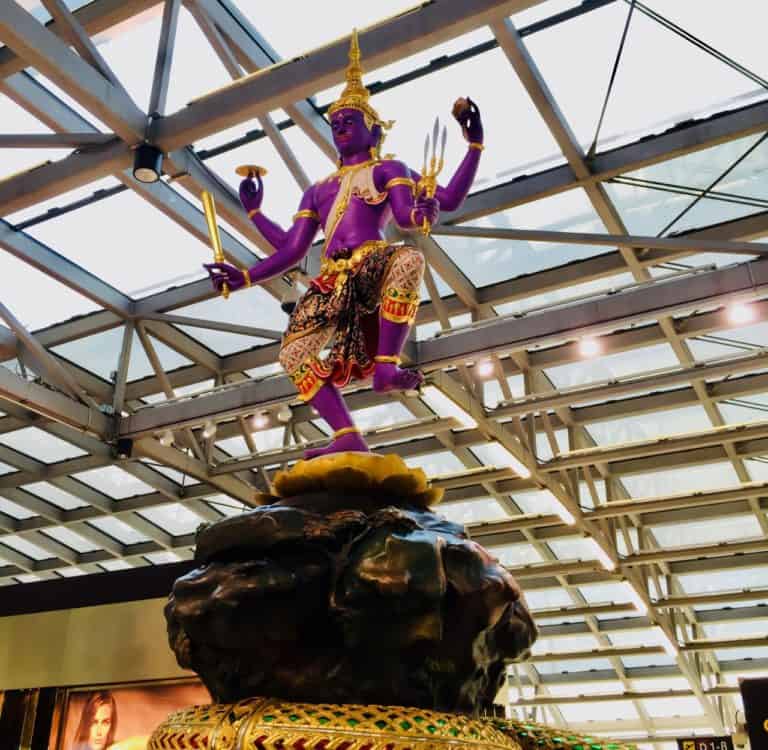 An initial coin offering (ICO) is an alternative to the traditional models of start-up and other companies to raise capital. In Thailand, the Securities and Exchange Commission (the Thai SEC) recently expressed their view on ICOs indicating they realize the potential of ICOs to satisfy startup funding needs; however, without governmental regulation, the Thai SEC also expressed concerns about ICO scams which is similar to the Investor Alert issued by the U.S. Securities and Exchange Commission (the U.S. SEC) in July of 2017.
Regarding the features of an ICO, in general, investors participate in an ICO by transferring fiat or digital currencies in exchange for digital tokens. In practice, in an ICO process the promoters and initial sellers may refer to a return of which investors might benefit from by participating in an ICO.
To this extent, it leads to the question that whether above-mentioned digital tokens shall be considered a security and then will it be subject to the existing securities laws.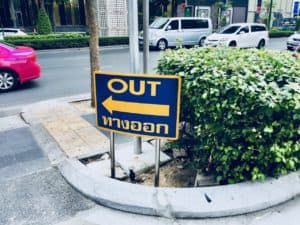 From the view of the U.S. SEC, a token which is issued, and may involve investment returns, it shall be considered a security. Accordingly, a virtual currency exchange should be registered under the federal securities laws. To be more specific, in certain cases, a token can represent the rights in an issuing company and a profit potential which is relatively similar to the functions of a security.
In order to cope with this question, a so called Investor Alert: Public Companies Making ICO-Related Claims and an Investment Bulletin: Initial Coin Offerings have been issued by the U.S. SEC. In addition, a Report of Investigation under Section 21(a) of the Securities Exchange Act of 1934 describing an SEC investigation of The DAO has been published to clarify an approach used by the U.S. SEC in considering a status of an ICO token.
In brief, the offer and sale of virtual coins or tokens must be registered with the SEC pursuant to an exemption from registration. Consequently, many other countries have actively issued viewpoints or guidelines in relation to an ICO, including Thailand.
The Thai SEC issued the consultation paper concerning a regulatory approach on ICOs (AorTorNgor. 34/2560) published on 27 October 2017. The Public Consultation Paper provides specific details of an ICO that might fall under Thai SEC's purview.
With regards to a definition of ICO, the Consultation Paper provides in Section 2.2 that;
"Initial Coin Offering" is the offering process of digital tokens, where rights of digital token holders are specified in a digital form with automatic enforcement of contract, and the registration of token holders is done digitally.
In addition, different from some other countries, the Thai SEC specified a new type of securities called an Investment Participation in the Consultation Paper. This is because of a concern expressed by the Thai SEC that the definition of a "security" under the existing securities law, under the Securities and Exchange Act B.E. 2535 (1992) of Thailand Section 4, may not cover a new type of financial instruments such as a digital token offered in an ICO.
[clickToTweet tweet="The Thai SEC is concerned that the definition of a 'security' under the existing securities law may not cover an #ICO" quote="The Thai SEC is concerned that the definition of a 'security' under the existing securities law may not cover an #ICO"]
In specific, the Thai SEC proposed a specification of Investment Participation as follow;
"Investment participation" refers to rights, with highly standardized terms and conditions, to participate in pooled benefits from pooled contributions which are collectively managed where investors have no control over day-to-day operation, but does not include the existing types of securities under the Securities and Exchange Act B.E. 2535.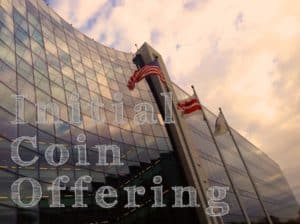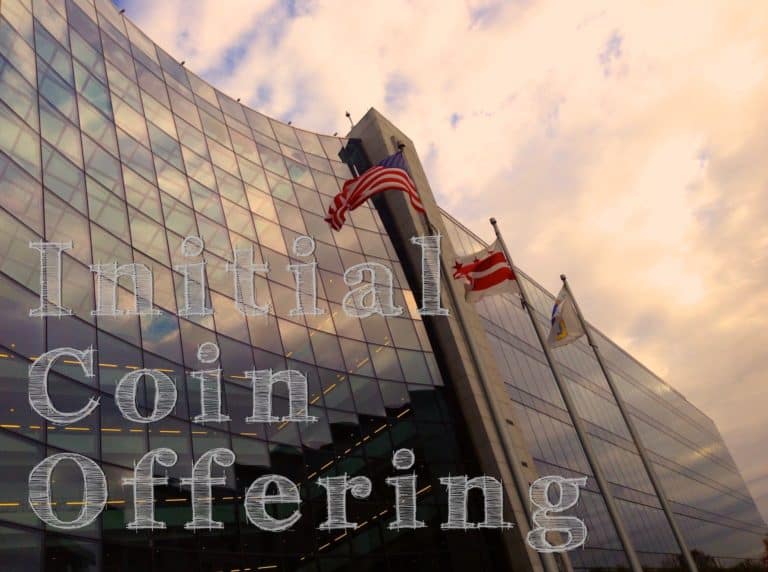 For a business which might be interested to act as an ICO portal, the Consultation Paper further clarifies that an ICO shall be conducted only through a portal recognized by Thai SEC.
This is not relatively different from the opinion provided in the Investor Bulletin: Initial Coin Offerings. The Thai SEC and the U.S. SEC have taken a distinctive approach in relation to an ICO monitoring.
To complete an ICO which falls within the scope of Thai SEC's purview, an ICO for Investment Participation will be allowed for an institutional investor as well as a retail investor with a specified investment limitation.
With regards to a limitation of a fund raising through an ICO, the Public Consultation Paper set an aggregate limit of 3 million baht (about USD $93,150) on total investments in an ICO by each retail investor in each 12-month period. In addition, the Consultation Paper limits on issuance size for Thai retail investors of up to 20 million baht (about USD $621,000) in total from all Thai retail investors in 12 months from the first ICO. In comparison, the limitation set by Thai SEC for an ICO is relatively similar to the limitation of a securities offering through a Security-based Crowdfunding platform in accordance with the notification of the Capital Market Supervisory Board No. TorChor. 7/2558 clause 7.
Also,  the Consultation Paper set the minimum disclosure requirements such as related financial information, a track record, possible key risks, a business model or business plan, token functions or structure, a sale or distribution mechanism in order to prevent possible risks that might occur from ICO-related activities.
To comply with the guidelines provided in the Consultation Paper for an ICO portal, the additional conditions for an ICO portal recognition shall be considered before a retail investor commits to an investment. Specificlly, an ICO portal needs to prepare a system to test a retail investor's suitability and knowledge in relation to an ICO investment. The portal shall also have a system to check that a total securities offering does not exceed the limitation as provided in Section 2.3 regarding the proposed ICO regulatory approach.
Concluding Remarks
From the viewpoint and efforts of Thai SEC in regulating an ICO, it reflects the understanding by the Thai SEC to support this new innovation while protecting related stakeholders involved in an ICO process. However, there is still no specific legislation to regulate ICOs in Thailand.
If you are interested in participating or doing an ICO, you should consider all related factors such as a token model structure. Some are structured as a reward-based crowdfunding by offering products to token holders. This is viewed differently from ICO constituting an offering of securities as an issuing company does not share its profits nor give any rights to manage or control an issuing company for token holders.
---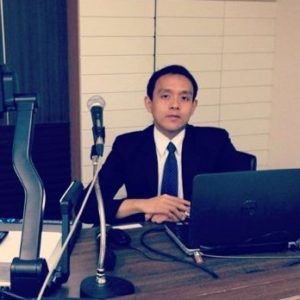 Pawee Jenweeranon is a former legal official at the National Anti-Corruption Commission of Thailand, a legal official at the Supreme Court of Thailand for more than three years. He is currently working as a lecturer in law at the Faculty of Law, Thammasat University, Thailand. His research concerns the regulatory framework or the development of Financial Technology, with particular reference to ASEAN countries. Other research interests include intellectual property law.
---
i Investor Alert: Public Companies Making ICO-Related Claims, the U.S. Securities and Exchange Commission, https://www.sec.gov/oiea/investor-alerts-and-bulletins/ia_icorelatedclaims
ii Investment Bulletin: Initial Coin Offerings, the U.S. Securities and Exchange Commission, https://www.investor.gov/additional-resources/news-alerts/alerts-bulletins/investor-bulletin-initial-coin-offerings
iii Report of Investigation under Section 21(a) of the Securities Exchange Act of 1934 describing an SEC investigation of The DAO, the U.S. Securities and Exchange Commission, https://www.sec.gov/litigation/investreport/34-81207.pdf
iv Securities and Exchang Act B.E.2535 (1992), http://www.sec.or.th/EN/SECInfo/LawsRegulation/Documents/actandroyal/1Securities.pdf
v Public Consultation Document, Aor Tor Ngor. 34/2560, Topic: Regulatory approach on Initial Coin Offering (ICO) Published on 27 October 2017 http://capital.sec.or.th/webapp/phs/upload/phs1512121965hearing_34_2560e.pdf
viNotification of the Capital Market Supervisory Board No. TorChor. 7/2558 regarding regulations on offer for sale of securities through electronic system or network http://capital.sec.or.th/webapp/nrs/data/6879se.pdf
Thai SEC Consultation on Regulating ICOs


Sponsored Links by DQ Promote