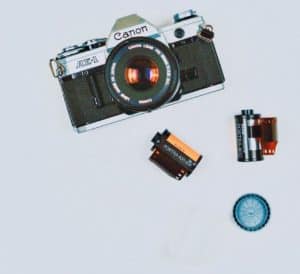 Kodak, a company that became a punchline in recent years due to its epic inability to quickly adapt to digital photography that crushed its analog film based world, is going crypto. Kodak has announced a partnership with Wenn Digital to launch a digital currency and blockchain based platform. An initial coin offering (ICO) is scheduled to commence on January 31st.
The KodakOne platform and its bespoke KodakCoin cryptocurrency seeks to provide photographers with a powerful revenue stream along with a platform for protecting their work with a digital rights management service.
Utilizing blockchain technology, the KODAKOne platform expects to create an encrypted, digital ledger of rights ownership for photographers where they can then license their work within the platform.
The KodakCoin cryptocurrency will be used for photographers to receive payment for their images – instantly. The KodakOne platform also provides ongoing web crawling to monitor and protect the IP of images housed in the system. If an unlicensed usage of an image is detected, the KODAKOne platform says it will "manage the post-licensing process in order to reward photographers." Uncertain if that means filing a lawsuit or simply asking for payment.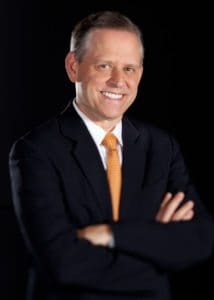 Kodak CEO Jeff Clarke says that Blockchain and cryptocurrency are hot buzzwords but these buzzwords may be key for photographers who have struggled to control their work.
"Kodak has always sought to democratize photography and make licensing fair to artists. These technologies give the photography community an innovative and easy way to do just that."
Wenn Digital CEO Jan Denecke says the KodakCoin platform will enable photographers to know their work is secure;
"Subject to the highest standards of compliance, KODAKCoin is all about paying photographers fairly and giving them an opportunity to get in on the ground floor of a new economy tailored for them, with secure asset rights management built right in."
The ICO is open to accredited investors from the U.S., UK, Canada and other select countries.
Update: Kodak's announcement regarding their move into Blockchain and an initial coin offering has had a positive effect on the Rochester, New York based company. As word of the digital rights management platform came up, shares in Kodak ( NYSE:KODK) jumped higher. At the moment, Kodak is trading more than 40% higher than previous close. The good news here is that Kodak is a real company with a real product. Let's see how their ICO goes.
Have a crowdfunding offering you'd like to share? Submit an offering for consideration using our Submit a Tip form and we may share it on our site!