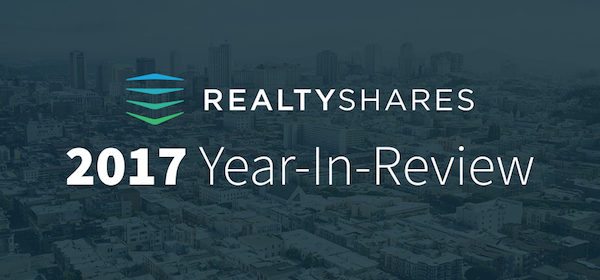 Real estate crowdfunding platform RealtyShares took a look back at 2017 with its Year-in-Review. While sharing details about the past twelve months the funding portal revealed:
"Disruption in the commercial real estate industry hit a fever pitch in 2017. We saw a change in the tax code, an increase in funding for real estate technology companies, and a shift in business models from traditional commercial real estate firms as they adapted to the sharing economy – just to name a few. RealtyShares continued to gain momentum as a leading real estate technology company serving a growing audience of investors and real estate partners. In the last four years, we have deployed over $700 million to more than 1,000 real estate projects in 39 states. In 2017 alone, investors made 18,000 investments on the platform and received $23 million in earnings."
RealtyShares also stated in 2017 it raised $28M in Series C financing, sold its residential debt origination business to Lima One, and welcomed Ed Forst as CEO. The platform noted that these milestones have given it momentum coming into the new year. It then added:
"2018 is poised to be an even bigger year of change. Commercial real estate investors and sponsors are faced with changing tenant dynamics and customer demographics along with a growing need for more data. RealtyShares is well positioned to help investors capitalize on these changes and help our real estate partners finance more projects than ever before."
See RealtyShare's 2017 Year-in-Review infographic below.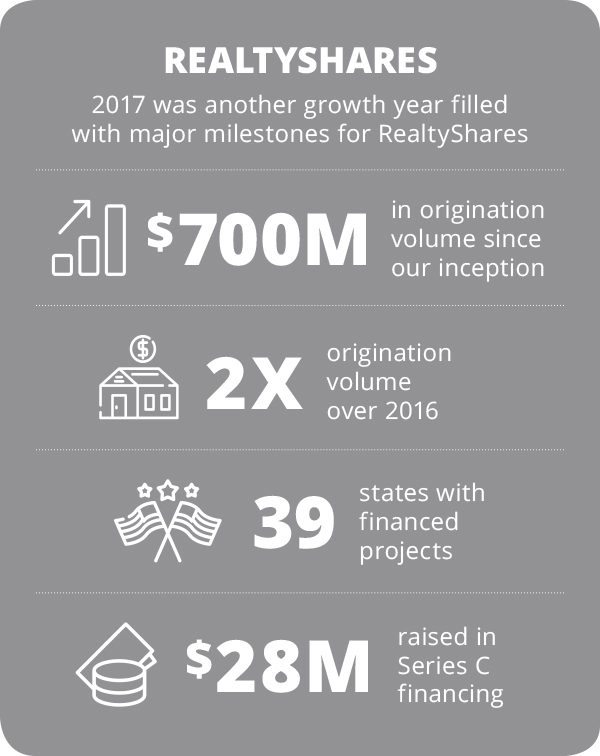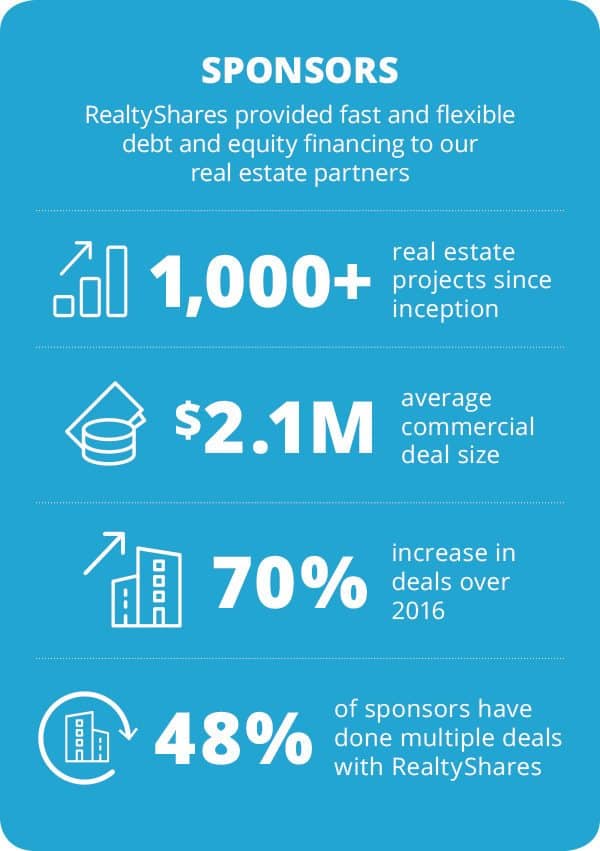 Sponsored