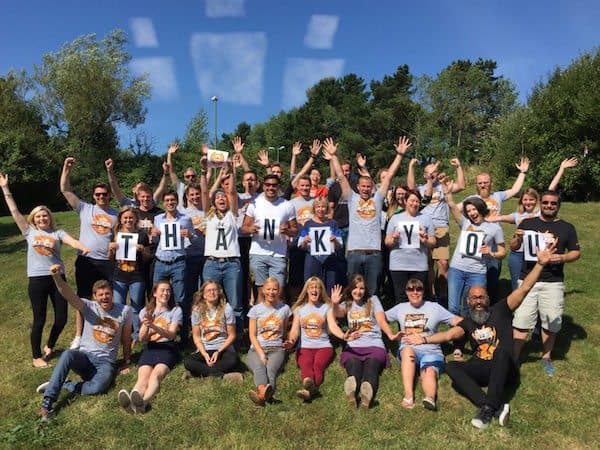 UK-based equity crowdfunding platform Crowdcube celebrated the new year by taking a look back on 2017's accomplishments. The funding portal explained that it saw its most successful year ever in 2017, which included an "unprecedented" demand from entrepreneurs and investors producing "record-breaking" levels of investment. Crowdcube then revealed £130 million was invested into pitches on its platform over the year and 120,000 investments were made, which Crowdcube reported is a 48% increase and a new record for its platform.
"The numbers confirm our position as global market leader in equity crowdfunding, as fast-growing young companies increasingly see crowdfunding as their preferred choice for raising new investment. Equity crowdfunding makes up a quarter of all UK deal activity by volume, according to Beauhurst, the research company. A record 325 companies chose to fund on Crowdcube last year, a year-on-year rise of 23%."
Crowdcube also reported it hosted 32 funding rounds that raised over £1 million pounds. The funding portal's team noted they expect to host more high-value rounds in 2018, with Crowdcube's community of investors now at half a million people. It also began to grow its footprint outside the UK, with €8.3 million invested in European companies in 2017, which a 56% increase, and $225,000 raised for a U.S. company. The Crowdcube team added:
"Our team are thrilled by our numbers for 2017, which confirm that crowdfunding is now an established, fast-growing and much-valued element of the funding ecosystem for growth companies. As demand from both entrepreneurs and investors increases, we're working hard to further improve our platform, and make it even easier for entrepreneurs and investors to connect with each other effectively. Crowdcube's transparency and connectivity are ideally suited to our vibrant community of investors and entrepreneurs, as they make use of an open funding system connecting exciting growth businesses with the capital they need."
See Crowdcube's full report below.
[scribd id=369273708 key=key-ok77zWAw5DNkH6boQ0W2 mode=scroll]