On Wednesday, PeerStreet announced the launch of its new investment product, 30-Day Note, to provide increased liquidity for accredited investors at 30-day terms. According to the online lender, the 30-Day Notes product was launched quietly in October as a pilot program, is now offered monthly. It provides investors with more liquidity by allowing them to invest in notes with 30-day terms.
"[Investors] can put short-term cash to work in real estate backed loan investments in a completely new way. Like all PeerStreet investments, these notes are vetted for quality by PeerStreet's proprietary software and a team of real estate professionals before they are offered to investors."
PeerStreet also reported that since it first launched this product, the average amount invested in a 30-Day Note per investor has more than doubled. The lender plans to continue growing and iterating on the program. While sharing more details about the feature, Brew Johnson, Co-Founder and CEO of PeerStreet, stated:
"As a former real estate attorney, I've always loved this asset class. I've long believed that a platform like PeerStreet would allow people to not only diversify their investments across real estate backed loans but also change how people invest in these loans. We've created an ideal platform for innovation in this space. This industry needs a spark of more creative models for investing. We are making this asset class more accessible, which benefits not only the end investor but lenders and borrowers, too."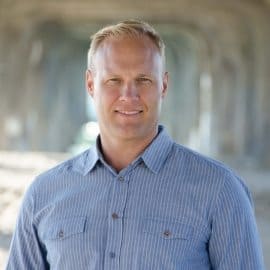 Brett Crosby, Co-Founder and COO of PeerStreet, also commented:
"Having spent ten years at Google working with incredibly smart people innovating in the tech space, I've always thought we could apply that to other industries that are equally ripe for improvement. As we apply both technology and the tech approaches that I learned at Google to the mortgage finance space, the entire industry can benefit."
PeerStreet then added it offers 30-Day Notes to all accredited investors on the platform, which provides investors with an easy and transparent way to retain liquidity.