Instavest, a money management platform similar to multi-billion dollar robo-fintech platform Wealthfront, aims to differentiate itself by using "complex options strategies" to make users money in up or down markets, similar to hedge funds. Founded in 2015, Instavest also does not charge management fees; the algorithmic trading platform charges users if and when it makes a profit. Instavest charges 20% of profits, which is less than the traditional 2% management fee and 20% of the profits compensation model used by most hedge funds.
Fresh from a successful beta test, Instavest is looking to take on Wealthfront: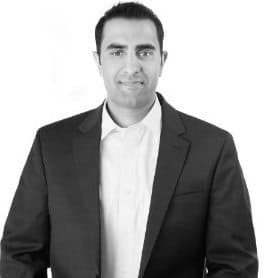 "Wealthfront is good for folks who have not invested previously or just don't have the time to actively manage a portfolio. People don't want to be bothered with their investments and Wealthfront fills the void of pay for convenience. Wealthfront's 'customer' is anyone under the age of 40 — those individuals that are millennials and other tech-savvy folks relatively new to investing — and they have been able to exploit that segment because we've been in a 8 year bull market," surmised Instavest Co-Founder and CEO Saleem Khatri to Crowdfund Insider via email. "This bodes well for Wealthfront right now. But what happens when the market turns in 2018? Wealthfront will need to have communication and other procedures in place to work with their inexperienced client base because Index Funds get hit the hardest in a prolonged correction. Instavest, on the other hand, is much more tactical. We have devised a way for our customers to make money whether the market is up, down or doesn't move."
[clickToTweet tweet="CEO @SaleemSKhatri Shares @instavest Updates & 2018 Predictions" quote="CEO @SaleemSKhatri Shares @instavest Updates & 2018 Predictions"]
Run by Khatri, a former investment manager at Goldman Sachs and Oaktree Capital management who also managed the $80 billion auto bailout for the U.S. Treasury Department, and Mohammad Mithani,  a software engineer who helped build and run programs for Google's $36 billion Treasury function, Instavest has raised $1.7 million from investors including Y Combinator and DRW Ventures.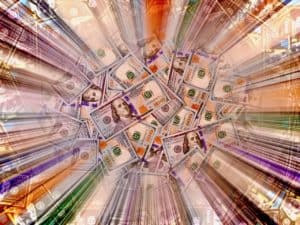 Instavest currently manages $6M and witnessed a growing capital base 20% a month and during its recent six month beta test, reportedly performed 2x better than the stock market. Instavest requires a $5,000 minimum investment. And Wealthfront?

Robo-advisor Wealthfront recently announced a $75 million round of financing led by Tiger Global Management with participation from all existing venture capital investors, including Benchmark Capital, DAG Ventures, Greylock Partners, Index Ventures, Ribbit Capital, Social Capital and Spark Capital Growth. Launched by Andy Rachleff and Dan Carroll in December 2011, Wealthfront currently manages more than $9 billion. Let the disruption begin.

Sponsored Links by DQ Promote