On Monday, equity crowdfunding platform Seedrs announced its secondary market, which was launched into beta this past summer to shareholders, is now available to all investors who wish to purchase shares in Seedrs Alumni businesses. According to the funding portal, more than 850 share lots worth more than £250,000 have been sold across 166 Seedrs Alumni businesses through the secondary market.
"In one of the most important changes since our launch of the Seedrs Secondary Market we are opening up the Secondary Market to all investors, not just curr ent shareholders. So now, anyone who's authorised to invest on Seedrs will be able to purchase shares on the Seedrs Secondary Market. We believe this will greatly increase the volume of trading on the Seedrs Secondary Market and enable investors who may have missed out on an opportunity to invest in a business through a primary raise."
Seedrs also reported that all trades will continue to take place under the nominee and, for now, will trade at 'fair value.' The platform explained:
"Creating the Seedrs  Secondary Market for investors has provided some liquidity in this traditionally illiquid asset class, therefore it was a natural development to provide investors with further opportunities to invest in the businesses who have raised on Seedrs."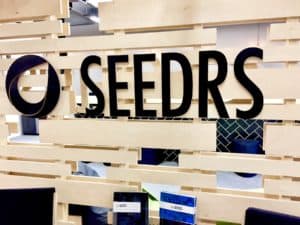 As a refresher, Seedrs added there are key measures in place for the secondary market, including:
All trades take place under the Seedrs nominee structure: Seedrs noted that this is in place so that its nominee company continues to be the legal shareholder of the shares. But, instead of holding them on behalf of the seller, the nominee now holds them on behalf of the buyer.
There's no bidding element: All shares trade at 'fair value', which is the price at which we mark them pursuant to Seedrs' 

Valuation Policy

.
Sponsored Links by DQ Promote