SingularityNET is developing a blockchain powered platform that serves as a decentralized, open market for AI service and products. The protocol is designed to facilitate AI discovery and allow anyone to find the AI services or products they need, purchase them, and then implement them with ease. SingularityNET is also utilizing AI wrapping, thereby providing a simple protocol for AI systems to exchange data and coordinate processes to allow AI systems to communicate with each other, eliminating the need to perform menial tasks manually.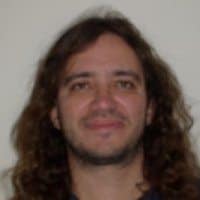 Helmed by CEO Ben Goertzel, PhD,  the SingularityNET platform plans to be used by companies to help streamline procedures and vastly improve operational efficiency. After its speedy and successful crowdsale —  $36 million in just 60 seconds– SingularityNET is now in process of creating the new platform. In order to help improve the development efforts, the company has partnered with decentralized marketplace, FundRequest.
The plan: businesses and developers will upload their requests to the marketplace and attach a monetary incentive. The FundRequest community has the opportunity to solve the request in exchange for the funds attached to it. The platform will then provide a simple but safe way to reward bug fixes and build features on any project.
[clickToTweet tweet="Cutting-edge #AI tech TBA: @SingularityNET & @fundrequest_io @singularity_net " quote="Cutting-edge #AI tech TBA: @SingularityNET & @fundrequest_io @singularity_net "]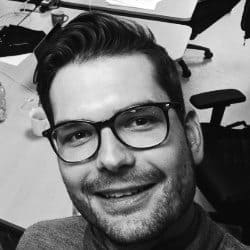 SingularityNET plans to use FundRequest to offer bug bounties and compensate developers for contributions. Such a partnership will potentially allow the core singularity net, development team to focus on the overall structure, while FundRequest's platform will be used to source developers who can tackle miscellaneous bugs and issues that come up along the way. FundRequest, founded by CEO Karel Striegel will begin using SingularityNET's marketplace to develop AI applications within its own platform. The two teams will partner together to collaborate on specific AI tools related to the FundRequest network.
Ideas discussed include:
Bounty Discovery – Independent developers can use an AI search to find jobs that best fit their expertise and demands
Monitoring the Reputation System – FundRequest will deploy a reputation system that scores each participant based upon work history and reliability. AI implementation will enable algorithm to police the system for any errors or miscalculations.
Help-Bots – AI technology will allow FundRequest to create help-bots who will manage the onboarding process and deal with customer service requests.
Disputes and Conflicts – AI powered workflows can help manage dispute flows when there are conflicts between funders and solvers.
Though the companies have different applications–SingularityNET for AI technology and FundRequest for crowdsourcing / funding software development– both run decentralized marketplaces, the partnership also opens up the possibility of networking across industries, a prospect that was previously untenable prior to the partnership.  By using each other's strengths, the SingularityNet / FundRequest partnership aims to allow AI contributors and companies to make the most of the powerful technology.

Sponsored Links by DQ Promote