Mintos, an online marketplace that provides individuals with a simplified way to invest in loans originated by a variety of alternative lending companies around the world, has announced a new milestone having topped the half a billion euro mark in cumulative investments by investors.
Reportedly, Mintos is the leading player in the peer-to-peer lending market in continental Europe with 39% of market share. About € 45 million is funded every month.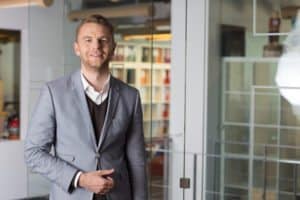 Martins Sulte, CEO and co-founder of Mintos, says they are proud of the results to date and they look forward to ongoing growth as they scale further;
"We anticipate the size of our company, the number of loans and loan originators on our marketplace will grow significantly over the next few years, offering our investors even greater opportunities for great returns and diversification within a single marketplace. Our goal is to provide a free movement of capital that works for the benefit of investors and borrowers."
Approximately €1.5 million is invested in loans daily on Mintos. This represents 3X growth versus just a year ago. The average historic net annual return for investors over the past three years has been a stellar 11.9%.
On the investor side, about 3 500 new investors are said to join Mintos each month. As of February 2018, there are 50 000 investors from 65 countries on Mintos.
Currently, there are 35 online loan originators from 21 countries on four continents – Europe, Asia, Africa and South America. Mintos says this makes their platform the largest of its kind in the world.
Mintos is based in Latvia.