Innovate Finance, the membership organization that represents the UK's global FinTech community, announced on Thursday the finalists for the 2018 FinTech Pitch 360 Competition, which is sponsored by Intel and hosted by Chris Denson of Innovation Crush. The event is set to take place on March 20th during Innovate Finance's flagship Global Summit in London's Guildhall.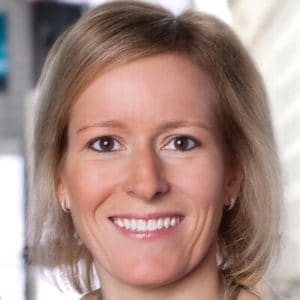 According to the organization, Pitch360 will see finalists present their startup proposition for six minutes to a global audience and experienced judging panel. The overall winner of Pitch360 will receive prizes including a year's membership to Innovate Finance, a £10,000 cash prize, expert policy and legal advice from Innovate Finance partners, PR advice and two tickets to Innovate Finance Global Summit 2019. While sharing more details about the event, Charlotte Crosswell, CEO of Innovate Finance, stated:
"Following the success of the inaugural competition last year, we are pleased to announce our 2018 finalists for Pitch360.  The competition is a fantastic platform for entrepreneurs to showcase their innovative products and solutions to leading industry figures, fintech investors, and a global audience. This year's finalists highlight the talent and diversity in our sector and as FinTech goes from strength to strength, we look forward to seeing more  of these innovations challenge the status quo in financial services in 2018 and in the years to come."
Applications for the competition opened in October 2017 and finalists were selected by a committee of FinTech leaders. The 2018 Pitch360 finalists are the following:
Artificial Intelligence: Axyon AI SRL, Coriolis Technologies Ltd, Eye Capital S.A.
Banking/ Enterprise Solutions: Akoni, Hedgewiz Pure Risk Management Solutions, Salt Edge Inc
Distributed Ledger Technology: hiveonline, SPIRAL
Financial Inclusion: CommuScore, CreditSpring, Trezeo
Payments & FX: Duality Banx, Divido Financial Services, Envision&Company LTD
Peer-to-Peer / Alternative Funding / SME Lending: Alterest, Credit Data Research Ltd, StrideUp
Personal Finance Management & Robo Advice: CASHOFF Ltd, Bedaan
RegTech: Calcabis, Exate Technology
The full list of category finalists will be released in the coming weeks. Judges confirmed for Pitch360 include Bipin Sahni – EVP, Head of Innovation and R&D, Innovation Group at Wells Fargo and Andrei Brasoveanu, Vice Presidentl at  Accel Partners. More judges will be announced ahead of the event.