Just two months after the finalization of its purchase of Harrods Bank, UK challenger bank Tandem has acquired money management app Pariti.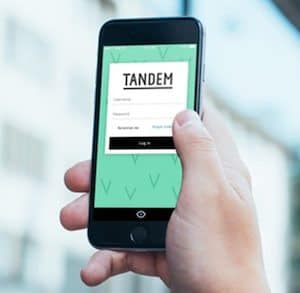 Founded in 2014, Pariti is described as a free mobile app that connects to users' different banking accounts and credit cards to provide a simplified view of where they stand and creates a plan for improvement. The company reported that it automatically forecasts users' upcoming income and bills to calculate how much they can afford to spend each week and provide proactive warnings to help them stay on track.
"Pariti looks ahead to make sure you're covered for your upcoming bills. No jargon, no complexity, no more bouncing between different banking apps. Just one simple 'spendable' weekly number for you to keep an eye on. Pariti shows exactly how much money you'll need and when you need it. Easily see what you can afford to spend, and if it's not enough, what you need to do to improve. Get quick access to your balance across all your accounts. View your credit cards, bank accounts and savings accounts in a flash!"
According to TechCrunch, terms of the deal remain undisclosed. Pariti's investors includes Index Ventures and JamJar Investments. It previously worked with HSBC to power the incumbent bank's 'SmartSave' app. Tandem was granted authorization to be regulated back in 2015 becoming only the second digital-only platform to receive a license. Tandem launched a crowdfunding campaign to raise £1 million on Seedrs. The round topped its goal almost immediately and closed at £2.34 million (at a pre-money valuation of £65.7 million). Tandem had raised funding from a prominent group of VCs like Pierre Omidyar and Route66. British department store group House of Fraser announced plans to invest £35 million in Tandem last year.