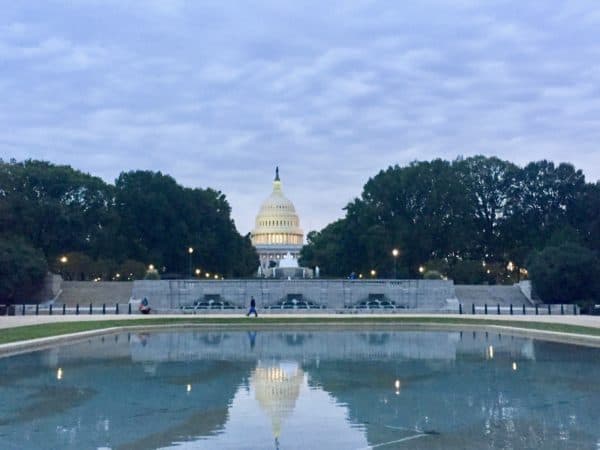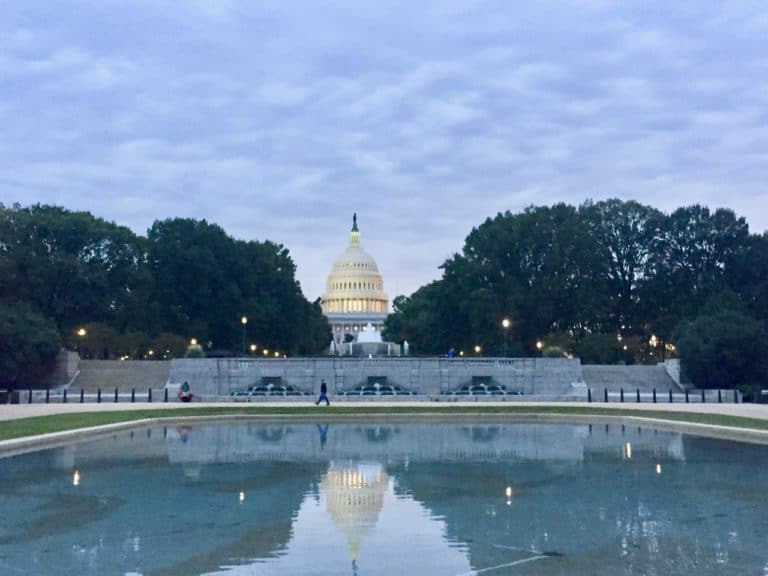 Today, during a hearing by the House Financial Services Committee, subcommittee on Capital Markets, Securities, and Investment, representatives queried industry participants on the topic of "Examing the Cryptocurrencies and ICO Markets." Crypto is a hot item of discussion on Capitol Hill. Both regulators and elected officials are attempting to grasp the concept of digital assets and the best way to manage them going forward.
The Witness list for the hearing included;
Mike Lempres, Chief Legal and Risk Officer, Coinbase
Dr. Chris Brummer, Professor of Law, Georgetown University Law
Robert Rosenblum, Partner, Wilson Sonsini Goodrich & Rosati
Peter Van Valkenburgh, Director of Research, Coin Center
Overall, the witnesses were very supportive of the emerging cryptocurrency market and some, not all, of the Committee members were thoughtful and supportive in their queries. If you have a couple of hours, the entire hearing is embedded below and it is worthwhile.
Hello Not Goodbye
A few interesting takeaways from the hearing is Congress is considering the creation of specific legislation targeting initial coin offerings. But this is going to take some time as the learning curve is considerable.
Not a single witness at the hearing was against thoughtful regulation but differences appeared when specifics cropped up and the discussion touched upon the timing of any new rules.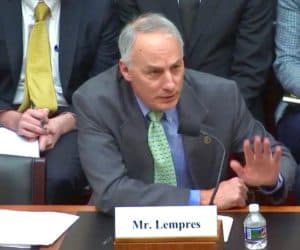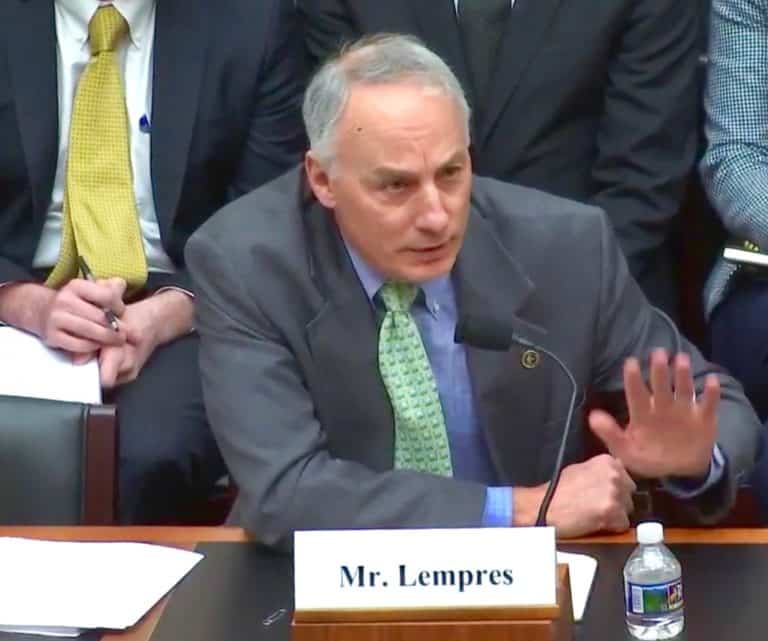 Coinbase Chief Legal and Risk Officer Mike Lempres stated;
"We support enforcement actions where they are necessary to weed out bad actors and to protect investors. This is particularly important in the early stages of markets before they reach full maturity … At the same time, we need to be sure that we are not killing good innovation brought about by new technology and good actors. Unfortunately, the current regulatory environment — in particular regulation by enforcement without enough clear guidance on what is permissible – is harming healthy innovation in the U.S. There is so much uncertainty about the definition of a security and the scope of regulatory control that the market is being chilled. This is bad for everyone because the technology won't stop – it will simply move overseas and we will miss out on the opportunity to cultivate the benefits in the U.S."
Lempres noted that Coinbase will be entering the initial coin offering space once the regulator dust settles between the Commodities and Futures Trading Commission and the Securities and Exchange Commission.
[clickToTweet tweet=".@Coinbase will enter the Initial Coin Offering sector once the regulatory dust settles between the SEC and CFTC #ICO" quote=".@Coinbase will enter the Initial Coin Offering sector once the regulatory dust settles between the SEC and CFTC #ICO"]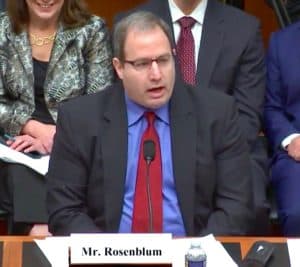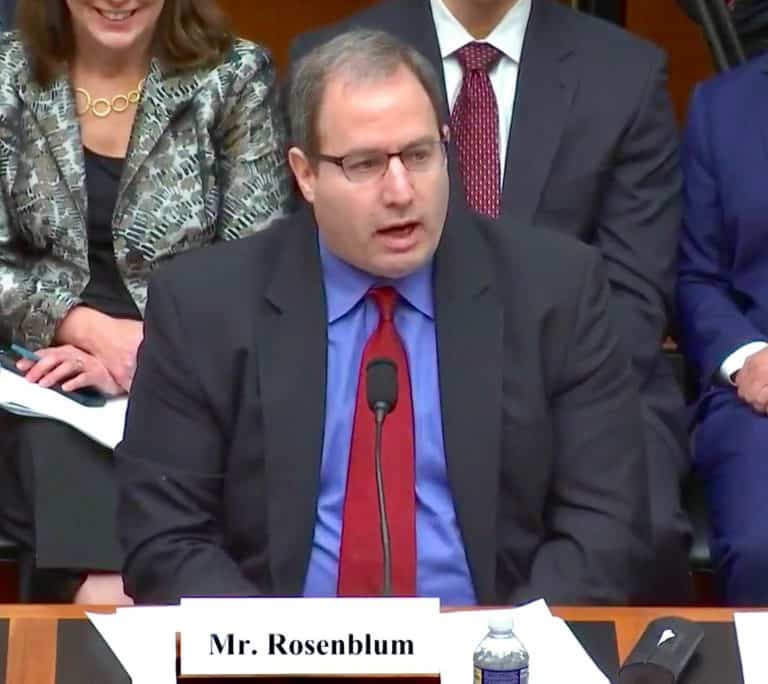 Robert Rosenblum, a prominent Silicon Valley attorney that represents ICO issuers and big investors, advocated on behalf of thoughtful regulation but cautioned that it was really too early to tell what exactly these rules should accomplish;
"I believe that Congress should pass legislation in the near term that will authorize and direct regulators to modify or eliminate regulations that needlessly impede the innovation and capital formation opportunities offered by the development of blockchain and cryptocurrency technologies, while at the same time assuring that appropriate provisions are in place to protect token investors and token users. I also believe that in the longer term, Congress should pass legislation establishing a comprehensive legislative and regulatory system governing blockchain and cryptocurrency in the United States."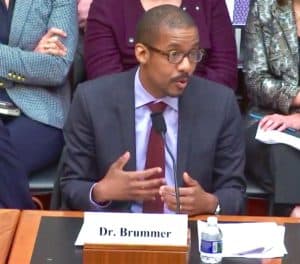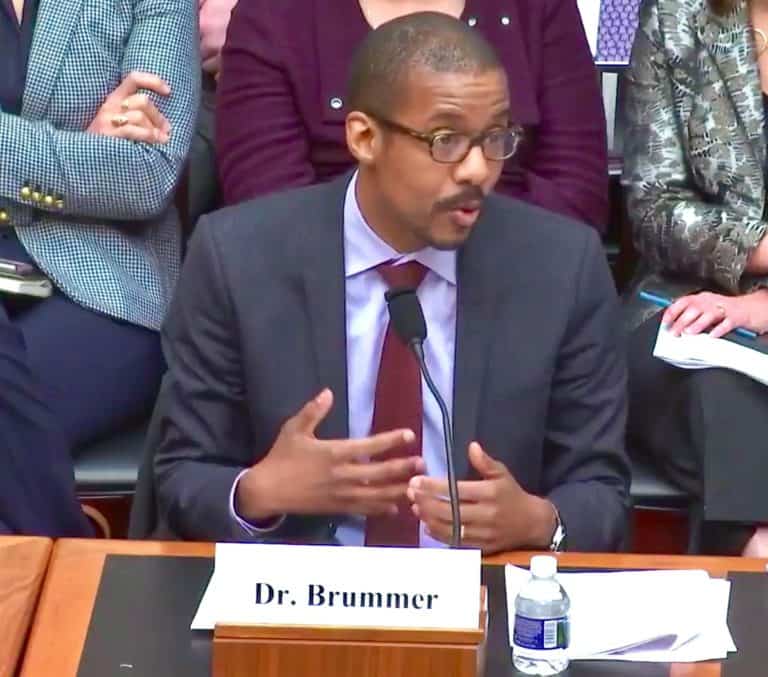 Addressing the ubiquitous ICO white-paper, Georgetown University Law Professor Chris Brummer said;
"I would like to highlight some of the key disclosures one would expect, and likely need to have for buyers of ICO tokens—whether they are investors seeking to profit or technology users seeking to support and participate in an innovative product—to make a purchase in an informed manner. These disclosures are especially relevant, I believe, as ICOs transition from technical expert ecosystems to the distribution of instruments that are ever more likely to attract everyday investors and the retail public: Promoter's Location and Contact Information, Problem and Proposed Technology Solution, Description of Token, Qualifications of Technical Team and Industry Risk Factors."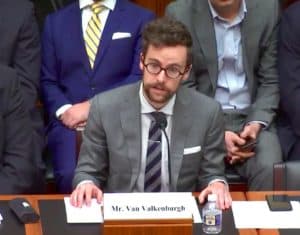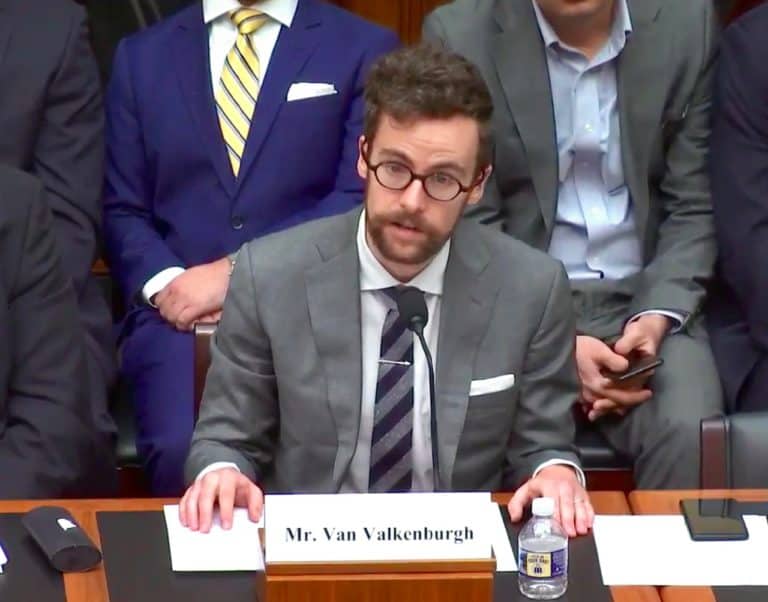 Peter Van Valkenburgh, the Director of Research for Coin Center and a regular suspect at crypto hearings on the Hill, criticized the current byzantine and fragmented regulatory approach of 50 different state regulators and the handful of federal agencies;
"… it may be time to revisit the wisdom of state-by-state approach. A federal solution might be desirable both to reduce barriers to entry and enhance competition amongst exchanges, and also to better protect investors."
Van Valkenburgh is worried that policymakers may over-regulate and crush innovation in its infancy and compel crypto-entrepreneurs to move to more welcoming countries such as Switzerland.
There were several interesting comments from the Congressional committee members.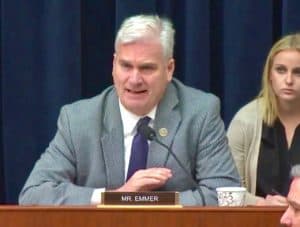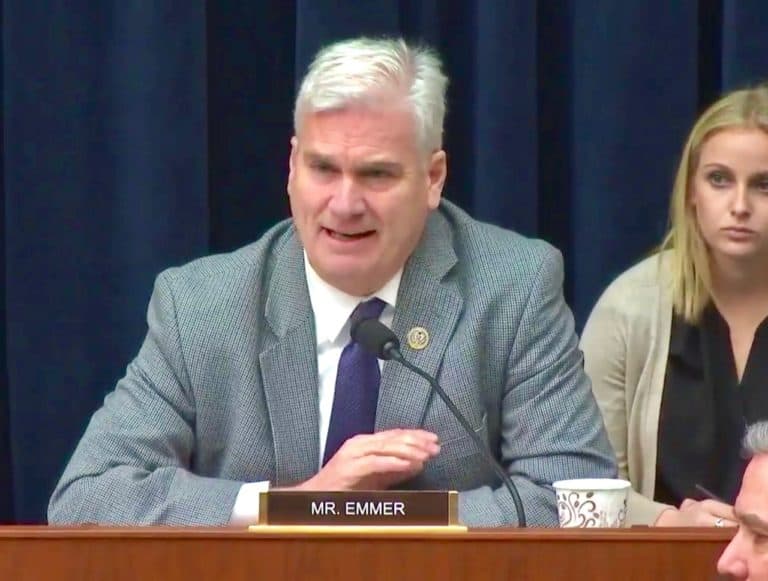 Congresswoman Maloney said she is currently working on legislation that would regulate "virtual currencies"  due to her concerns regarding investor protection and the fact that some people are treating them as investments and they stand to lose their money.
Congressman Emmer took a different position telling Lempres he was worried when he heard that Coinbase has 20% of their workforce working on compliance issues. "This is nothing to celebrate," said Emmers. He also expressed his concern about over-zealous regulatory action and its impact on innovation.
Congressman Scott, who is co-chair of the Fintech Caucus, told the Hearing participants "We've got to get this right."  He said it was a delicate balance act and posed a rhetorical question that perhaps Congress should move on regulatory harmonization.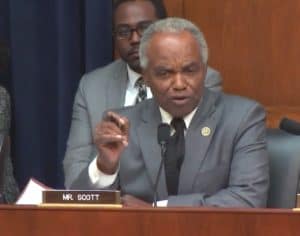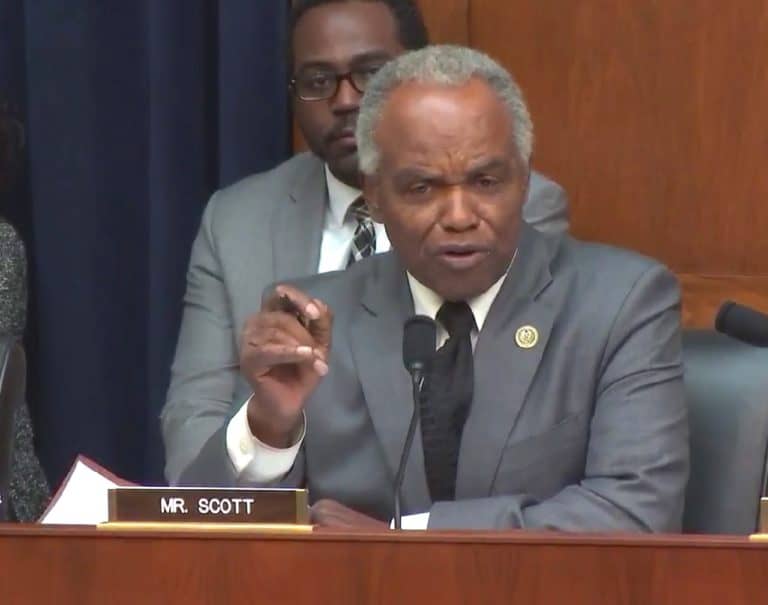 Van Valkenburgh agreed with Scott calling level playing field "critical," adding that harmonization of a regulatory approach at the federal level is "low hanging fruit as to what Congress can do."
The outlier in the entire conversation was Congressman Sherman. His main concern was his belief that crypto is being used for nefarious acts calling crypto a "good method for terrorists and tax evaders."
Sherman struggled with the concept of digital currencies providing value in economies where people lack the option of a stable currency and a low cost transaction platform.
"Why don't they just use dollars."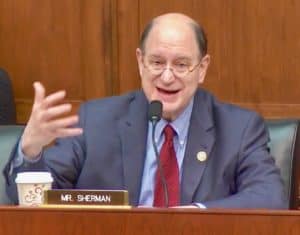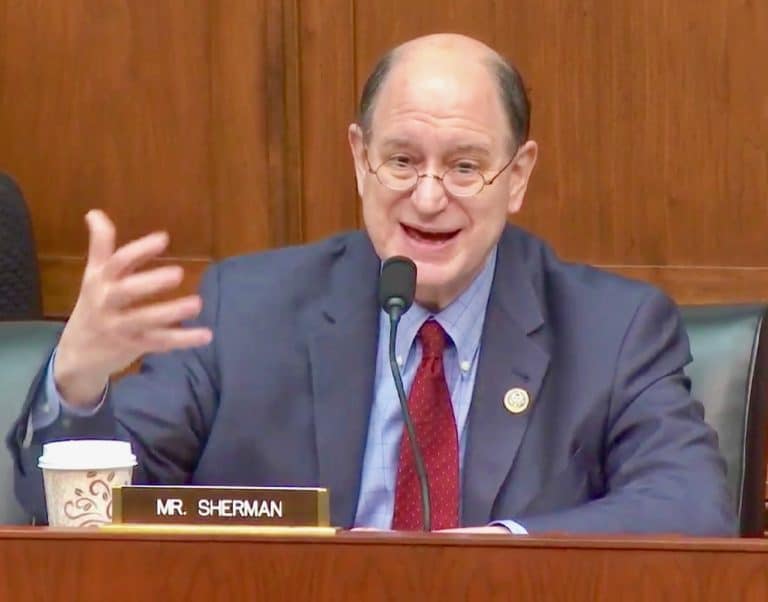 Hopefully, Van Valkenburgh will be scheduling a one on one discussion with the Representative.
In the end, Congressman Huizenga, the Chair of the subcommittee, said the meeting was more of a hello than goodbye as he expects the discussion to be ongoing as Congress struggles to grasp the nuances of ICOs and cryptocurrencies in general.
[clickToTweet tweet="harmonization of a regulatory approach at the federal level is 'low hanging fruit as to what Congress can do' #ICOs #Cryptocurrency" quote="harmonization of a regulatory approach at the federal level is 'low hanging fruit as to what Congress can do' #ICOs #Cryptocurrency"]
The Hearing is embedded below as well as prepared statements from the witnesses.
---
---
Prepared Testimony
Mike Lempres, Chief Legal and Risk Officer, Coinbase
Chris Brummer, Professor of Law, Georgetown University Law Center
Robert Rosenblum, Partner, Wilson Sonsini Goodrich & Rosati
Peter Van Valkenburgh, Director of Research, Coin Center
---