Lendy announced this week it has attracted its 20,000th investor to its peer-to-peer lending platform. This news comes just days after the online lender announced it repaid five loans in February 2018.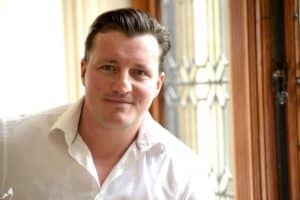 According to P2P Finance News, the lender reported that about 7,000 new investors have joined its platform during the past year, with growth in the under 40 age group. Lendy also revealed that investors have secured more than £37 million in interest since its platform's launch in 2012, with over  £373 million in total has been lent through the platform. Speaking about the milestone, Liam Brooke, co-founder of Lendy, stated:
"We're all thrilled to have passed what is a major milestone in our development as a business. When we started Lendy in 2012, we believed that a lot of people would be interested in a high-yielding 'kicker' for their investment portfolios, and the support of 20,000 investors has shown that to be true. The continued growth of our investor base is also an endorsement of the due diligence we undertake for our investors. We have made a substantial investment in our personnel and resources for compliance and due diligence in the past year, and that is reflected in the loans we have brought to the platform."
Lendy describes itself as one of Europe's leading peer-to-peer secure property lending platforms. It specializes in providing bridging and development finance to property professionals, with funding provided by its established peer-to-peer crowdfunded investment platform. Lendy noted that its platform also allows investors to pool together their funds in order to finance development projects and property purchases.