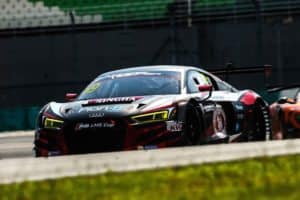 Audi is looking into migrating to Blockchain based operation, according to a report in Produktion, a publication that focuses on technology for industry in Germany.  The report states that a team of representatives from various business areas such as Finance, Production and Logistics, and IT, have already been experimenting with distributed ledger technology. Really, this should come as absolutely no surprise.
Perhaps the bigger story is the fact that Audi is looking at streamlining operations for something more than Finance. Currently, the killer feature for Blockchain has been in finance and the creation of digital currencies funding all sorts of early stage companies. But blockchain can do so much more.
The write up describes Blockchain as a "trust machine." Transparency, efficiency, cost reduction and security against any attempt to manipulate things. I am certain Audi remembers quite well the Volkswagen debacle and the fudged data on emissions that cost the auto manufacturer a mere $2.8 billion fine and tarnished the reputation of VW for many years. Of course, Audi is a subsidiary of VW Group.
The article in Produktion describes Blockchain as a transformational event similar to the creation of the world wide web.
Earlier this year, IOTA, a somewhat controversial spin on Blockchain (or Tangle), announced that VW Chief Digital Officer joined the IOTA Foundation Supervisory Board. The fact that the worlds largest vehicle manufacturer is seriously investigating Blockchain is notable. Blockchain is not just about crypto-hype. Distributed ledger technology will transform all segments of industry – not just finance.