Santander announced on Thursday the launch of its new international payments service using blockchain-based technology. The service is available to retail customers in Spain, UK, Brazil, and Poland, and will be rolled out across more countries in the coming months.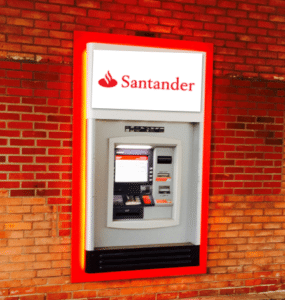 According to Santander, the new service, known as Santander One Pay FX, makes it now possible for customers to complete international transfers on the same day in many cases or by the next day. The service will show customers the exact amount that will be received in the destination currency before they make the transfer.
Santander also reported that it will add more features in the coming months, including offering instant international payments in several markets before the summer, making it significantly faster than existing international payment services. The bank claimed that with the launch of the service it will become the first bank to roll out a blockchain-based international payments service to retail customers in multiple countries simultaneously.
Ana Botín, Executive Chairman of Banco Santander, stated:
"One Pay FX uses blockchain-based technology to provide a fast, simple and secure way to transfer money internationally – offering value, transparency, and the trust and service customers expect from a bank like Santander. From today, customers in the UK can use One Pay to transfer money across Europe and to the US. In Spain, customers can transfer to UK and US, while customers in Brazil and Poland can transfer to the UK.
"Transfers to Europe can be made on the same day and we are aiming to deliver instant transfers across several markets by the summer. Our goal is to help the thousands of people who use international payments services every day, and we will be adding more currencies and destinations in the coming months. Blockchain technology offers tremendous opportunities to improve the services we offer our customers, and the launch of Santander One Pay FX is the first of many potential applications."
Santander added the new service uses xCurrent, a technology based on distributed ledgers owned by California-based Ripple. InnoVentures, Santander's $200 million fintech venture capital fund, invested in Ripple in 2015.

Sponsored Links by DQ Promote