Elevate Credit, Inc. (Elevate), a tech-enabled provider of innovative and responsible online credit solutions for non-prime consumers, announced on Wednesday it is collaborating with Mastercard on the development of a new credit product to expand financial opportunities for the approximately 160 million Americans with low or no credit scores. The company reported it is committed to advancing growth and economic opportunity for these households that it has dubbed the "New Middle Class."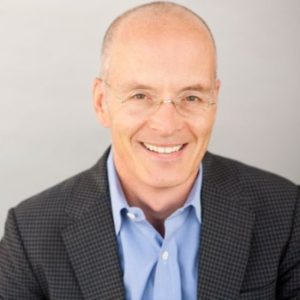 The company reported it is working on what it claims to be the first-of-its-kind credit card product that will feature a credit card with on/off functionality, credit score monitoring and a full-service mobile app along with custom purchase and fraud alerts. Ken Rees, CEO of Elevate, stated:
"A key issue for America's non-prime population is income volatility. Accessing a traditional credit product with real buying power will allow them the opportunity to smooth their financial ups and downs."
Sherri Haymond, executive vice president of Digital Partnerships for Mastercard, also commented:  
"In January, Mastercard launched the Inclusive Futures project to address the needs of gig and on-demand workers who often juggle multiple jobs, variable paychecks, and inconsistent benefits. By aligning with companies such as Elevate, we can create digital products and services to help manage finances and speed payments, making lives easier and safer for one-third of the U.S. workforce."
Jason Goldberg, General Manager Bank Product, added:
"Elevate is rooted in a culture of innovative customer service and is truly committed to financial inclusion. Through this alliance, we hope to bring a prime customer experience to millions of people in the non-prime market, including many credit card features traditionally reserved for those with very high credit scores." 
Elevate's collaboration with Mastercard comes just a little over a month after the company announced its customers have saved more than $3 billion to date, versus what they would have paid for payday loans. $1.3 billion was saved in 2017 alone. Elevate stated it provides online credit products for non-prime consumers who are not well-served by traditional banks. Its products are a fraction of the cost of alternatives such as payday, title, pawn, and storefront installment.