The cofounders of Parity.io, a company that lost or lost access to nearly half a billion dollars of client funds last year, have stated in a blog post today that they are "deeply sorry" and have no intention of forking the Ethereum blockchain to recover the funds.
639 Ethereum users voted Tuesday not to rework the network and patch a destroyed smart contract that froze the funds.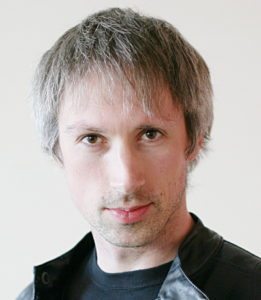 In "Our Commitment to Ethereum and a decentralized future," Gavin Wood and Jutta Steiner state they, "were excited to pioneer," decentralized network technologies, "before there was mainstream interest in blockchain and Ethereum."
"Attention grew rapidly and so did the value at stake — much faster than anyone had expected," they wrote.
Wood was formerly CTO (Chief Technical Officer) at Ethereum, and Parity is responsible for securing 40% of Ethereum's network "nodes" -the computers that process transactions of ether, the network's digital currency.
A number of developers, including Jimmy Song, regard Ethereum's base code as too complex to be robust and argue that very few developers are skilled enough to program smart contracts with integrity.
Vitalik Buterin published the Ethereum whitepaper in 2013 after his proposals to make Bitcoin more programmable were rejected by Bitcoin core developers concerned that a programmable network would be too complex and vulnerable to hacks.
Ethereum is a profoundly ambitious undertaking, and the network has forked several times. The main network, Ethereum, has been criticized for being centrally managed by Buterin, a practice that goes against the ethos of decentralization the network purports as a priority. Centralized aspects of Ethereum are explained by proponents as temporary measures necessary only until the network has been incubated into a robust state.
Critics say the centralization is a vulnerability and makes Ethereum more like a standard bank or corporation.
Since Ethereum's deployment in 2015, there have been many code failures in smart contracts tied to the main network. Some have resulted in spectacular multi-million dollar hacks, including the 2016 DAO (Decentralized Autonomous Organization) hack, which resulted in the loss of almost two million ether (worth over a billion dollars today) pooled by the community to fund further innovations in the network. Ethereum was forked after the DAO to render the stolen ether obsolete in the new chain.
[clickToTweet tweet="Since #Ethereum s deployment in 2015, there have been many code failures in smart contracts tied to the main network #Blockchain" quote="Since #Ethereum s deployment in 2015, there have been many code failures in smart contracts tied to the main network #Blockchain"]
Ethereum proponents rationalize these expensive mistakes and upsets as "growing pains" in the development of highly complex and creative technology.
"Making mistakes has changed and matured us," write Wood and Steiner.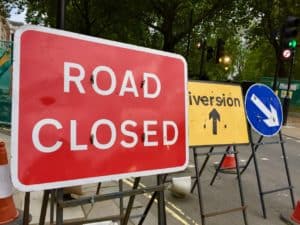 Many seasoned developers have argued that Ethereum is bound to fail, and/or its ambitions are dangerous for investors. Many Ethereum developers, including Vitalik Buterin, who is now 24 years old, skew young. Perhaps a mature, well-managed company would not have let a junior developer manipulate code controlling $360 million dollars of client funds, as Parity did.
It may also be the case that the old guard in programming haven't been giving young upstarts their due.
Meanwhile, investors should be very careful.
Though they are scrapping their multi-signature wallets, work at Parity continues:
"We have refocused our development work and retired the multi-sig wallet, among other things. Where we have to use smart contracts (such as for our bridges), we have completely revamped how we write smart contracts, starting from scratch with everything we have done and will do in the future. We have more rigorous testing, deployment processes, and stringent third-party audit requirements in place. We are employing best practices and tools as proposed by the community and our auditing partner, Trail of Bits. We have read the community's comments and requests, and are using them to build better Parity technology," write Wood and Steiner.
Veteran programmer and early Bitcoiner Jameson Lopp issued this advice yesterday on Twitter:
When you're writing safety critical code, every arithmetic operation is potentially catastrophic. Smart contract developers should think less like web developers and more like aerospace engineers.

— Jameson Lopp (@lopp) April 25, 2018
Sponsored Links by DQ Promote