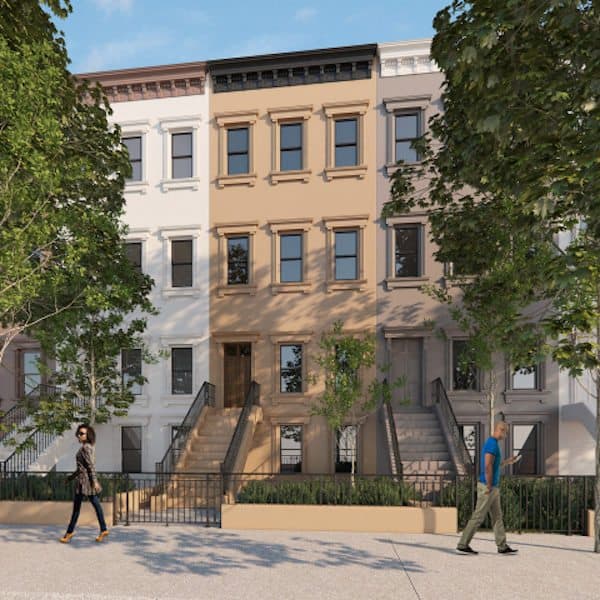 First RealFund (FRF), a commercial real estate crowdfunding platform headquartered in New York City, announced on Thursday it raised $500,000 of preferred equity financing for the renovation of a 4-story brownstone in Brooklyn's Bedford Stuyvesant neighborhood. According to FRF, the project's sponsor, XYZ Group, has pinpointed a series of eight Brooklyn properties to acquire, renovate, and sell. Aaron Jonson, CEO of XYZ Group, stated:
"We manage every aspect of the renovation process, including acquisition and design. Our rigorous standards and hands-on construction management allow us to consistently create best-in-class properties. We are pleased to have our first closing with First RealFund, with more to come."
Josh Lewski, co-founder of First RealFund, also noted that XYZ does know the area and has been able to anticipate market trends. Jonson added:
"It's been a pleasure to work with knowledgeable investors and operators like Dan and Josh. They are not only co-investors in these offerings, they make the initial investment directly with us, and we appreciate their confidence in our vision. Their co-investment structure clearly sets them apart, and we look forward to working with FRF as they grow into a leader in the crowdfunding space."
Founded in 2017, FRF previously revealed its platform is designed to concisely convey salient offering data, provide secure access to comprehensive diligence information, and a seamless online transaction process. Webinars, drone videos, and direct phone calls are vital parts of our transparent offering process. The portal's investor dashboard provides access to property updates, transaction documents, and distribution data. The co-investments ensure pertinent and timely updates and incentive to utilize asset management capabilities when or if necessary.