Cryptocurrency trading in economically beleaguered Zimbabwe has failed to resume despite a high court ruling striking down a ban imposed by the central bank on financial institutions prohibiting them from servicing cryptocurrency exchanges, CCN reports.
CCN reported on May 24th that the Harare High Court ruled in favour of cryptocurrency exchange Golix, who contested the government ban. The court reportedly issued a default ruling after representatives from the Federal Reserve Bank of Zimbabwe failed to appear.
At the time, the communications manager at Golix, Nhlalwenhle Ngwenya, told CCN that, "We are hoping that we can immediately go back to doing business and processing the order book."
However, as of yesterday, Golix is still working to have its accounts reopened, "while also awaiting finalization of regulatory issues regarding virtual currencies in the country," said CCN.
Meanwhile, he exchange has advised users not to transmit money to the exchange until further notice.
Banks in Zimbabwe are reportedly experiencing their own liquidity problems as Zimbabwe's economy continues to falter after years of questionable management.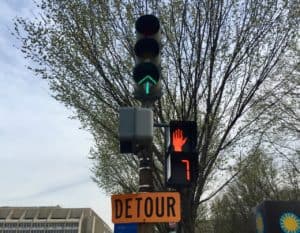 Recent runaway inflation and cash shortages in Zimbabwe have led to a surging interest in Bitcoin and other cryptocurrencies among citizens and businesses seeking a hedge and a means of cross-border transacting.
According to Quartz, banks eager to protect themselves in a climate of "acute liquidity challenges" have been refusing to process international transactions.
The situation, says Quartz writer Tawanda Karombo, has forced merchants, "to mobilize foreign currency through their own means and mostly on the parallel markets."
Extreme cash crunches in Zimbabwe have also led to increased demand for crypto. Adverse conditions last fall saw Bitcoin trading at a premium of 50% within the country.