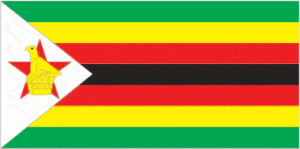 The Reserve Bank of Zimbabwe has ordered all financial institutions in the country to cease trading, holding and transacting cryptocurrencies and to, "exit any existing relationships with virtual currency exchanges within sixty days."
According to Quartz Africa, Zimbabweans have been using Bitcoin and other cryptocurrencies to hedge against the ravages of runaway inflation and cope with both local and foreign currency shortages and shortages of goods.
Yeukai Kusangaya, a coordinator of trades at the Zimbabwean Bitcoin exchange Golix told Quartz last October;
"Interest in bitcoin has peaked as people cannot send money outside or pay for international transactions using formal banks…(B)itcoin has been a useful solution which can be used to purchase goods on Amazon or to pay for vehicles from international suppliers and traders," she said.
 Runaway Inflation in Zimbabwe, which has increased 19-fold since last August, produced such a huge demand for Bitcoin last fall that it traded at a mark up of 50%. Whereas one Bitcoin on most global exchanges sold for around $6000 US, inside Zimbabwe, Bitcoin cost $9000 US.
Zimbabwean authorities have been trying a number of strategies to try to reduce pressure on circulating foreign currency supplies, including printing bond notes pegged to the US dollar. The bonds, "are supposed to have equal value to the greenback but are actually trading at a premium of about 30% to the US dollar on parallel markets," said Quartz.
Quartz also reported that, "The central bank is failing to enable payments to international suppliers and creditors," which is forcing merchants, "to mobilize foreign currency through their own means and mostly on the parallel markets."
Authorities have also tried to reduce strain on cash supplies within the country by banning imports of fresh fruits and vegetables, a strategy that could exaggerate food shortages. Zimbabweans were already suffering persistent shortages of cooking oils last fall because local producers were not able to come up with enough cash to pay suppliers unwilling to take card payments.
The director of a recent documentary on Bitcoin, Tim Delmastro, stated in a YouTube interview that Bitcoin has become a popular method of making payments in Africa because of its fraud resistance. Payments made using Bitcoin do not allow chargebacks because Bitcoin is a "push" system that pushes payments from buyer to seller, payments that cannot be reversed without seller consent.
---
Crowdfund Insider covered the documentary here:
The "Circular to Banking Instittions No2/2018: Virtual Currencies" issued by the Federal Reserve Bank of Zimbabwe cites, "the dangers and risks…to financial stability…" of cryptocurrencies as reason for the nationwide ban:

Financial regulators around the world have identified the dangers and risks presented by virtual currencies to financial stability which include risk of loss due to price volatility, theft or fraud, money laundering and other criminal activities….Further, cryptocurrencies can be used to facilitate tax evasion as well as externalization of funds in violation of a country's laws.

Sponsored Links by DQ Promote