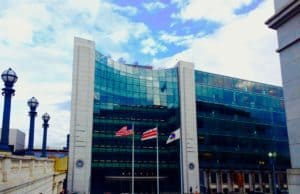 Current Senate staffer Elad Roisman has been selected to fill the vacancy as a Commissioner at the Securities and Exchange Commission. President Trump nominated Roisman last Friday to replace Commissioner Michael Piwowar who announced earlier this year he will be departing the SEC this summer.
If approved by the US Senate, Roisman will join the Commission for a five year term.
Roisman is currently the Chief Counsel at United States Senate Committee on Banking, Housing, and Urban Affairs, which is Chaired by Senator Mike Crapo.
From 2012 to 2014, Roisman was Counsel to former SEC Commissioner Daniel Gallagher – a noted advocate for small business and Fintech innovation.
Earlier on in his career, Roisman was an associate at the law firm of Milbank, Tweed, Hadley & McCloy LLP.