It seems the cutest bubble in crypto has popped for the time being, but don't worry, Vancouver firm Axiom Zen are trotting out all kinds of ways to restore heat to Ethereum's favourite cartoon cats.
CryptoKitties are a set of limited-edition digital-cartoon collector cats registered on the Ethereum blockchain. People can screenshot your cat, sure, but no one but you can trade it for real, digital ownership.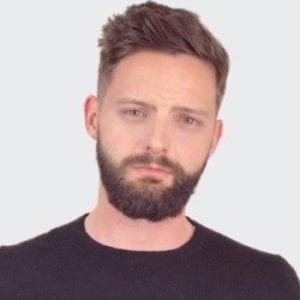 But according to data compiled by Business insider, no one wants these sad cats right now. The snatching up of and flip, flip, flipping of CryptoKitties has declined 98.4% since last December, a halcyon time when CryptoKitty-mania saw certain first-edition cryptocats trading at over $100 000 each.
CryptoKitty co-founder Bryce Blazon told Business Insider that it's not about the cats. "Gas" fees for transacting on the Ethereum network have shot up 50x of late, he says. The cats are just a bit landlocked.
Don't worry, says Bladon, because Axiom Zen has to have something to show for the $12 million dollar transfusion VC firms Andreessen Horowitz and Union Square Ventures sent to the cats earlier this year.
Dance, cats! Dance!
Here comes the open-source "Kittyverse" says, Bladon, whereby CryptoKitty talent fans out and brings the cute across numerous derived apps, including "KittyRace": a digital track and field event where cats gain advantage in races by being first to register and by having a good genetics score abased on "cattributes" like racing stripes. A random number generator presides, godlike, over final outcomes.

You can also use you cat to secretly flog product in "social posts" on an elaborate social platform for Ethereum-based avatars, whose creator promises your cat a chance at celebrity whereby you might one day see your cat's face on a cereal box.

Oh, wait- that's against CryptoKitties terms of service. Oops.

Turns out you don't own you CryptoKitty's guise; Axion Zen, does.

Never mind, says Blazon: Here comes "KittyBattles" (ugh), where you can fight your mean-looking cats.

There's also the exciting, "KittyHats: Hats, apparel and accessories for your Cryptokitties," where you can pay ether (after installing Metamask and then being careful to never, ever give your seed phrase to the hackers that messed up Metamask last week) and give your cat a much needed makeover for hard times.

Seems there's no end to the potential fun of cryptocats.

You just have to want it.

Sponsored Links by DQ Promote