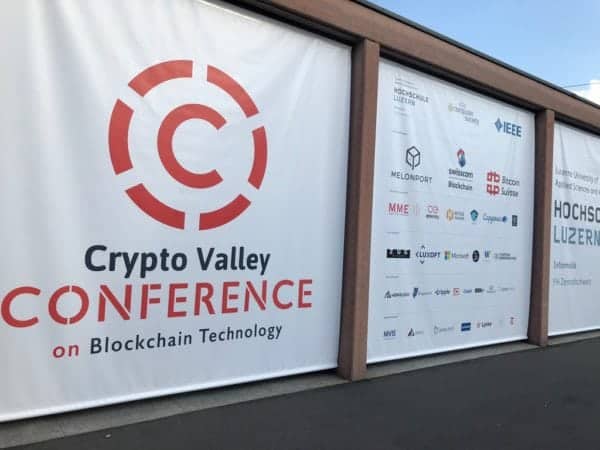 The Crypto Valley Association (CVA), a global blockchain and cryptographic technology ecosystem, has partnered with BDO Switzerland, one of the country's leading providers of auditing, accounting, tax and advisory services.
"We are delighted to welcome BDO as a Strategic Partner. The development of blockchain technology is adding new dimensions to auditing, accounting, tax and advisory, and developments in these areas will be of crucial importance to the increasing role of the technology in society going forward," stated Crypto Valley Association President Oliver Bussmann. "As one of Switzerland's leading professional services firms, BDO has the perspective andexpertise to provide best-in-class insight and support to our members."
The CVA, through its partnership with BDO Switzerland, will benefit in its work as an independent, nonprofit association as it continues to build one of the world's leading blockchain and cryptographic ecosystems. The partnership will provide BDO with access to the CVA's network and help understand and solve the problems that the innovators within the blockchain sector are set out to face. BDO has a track record of working with both start-ups and established organisations, accompanying them through all phases of development.
[clickToTweet tweet="'Blockchain is connecting the world in a way we've never seen before….' #bdoswitzerland @thecryptovalley #fintech #blockchain #crypto" quote="'Blockchain is connecting the world in a way we've never seen before….' @thecryptovalley #bdoswitzerland #fintech #blockchain #crypto"]
"In the long term, blockchain will strongly influence and change the processes used by BDO and our customers. By partnering with CVA, we can ensure that we are at the forefront of this technology. Together we want to promote innovation and support entrepreneurs in questions concerning their business cases," noted BDO Switzerland CEO Werner Schiesser. "Blockchain is connecting the world in a way we've never seen before and, as such, we are delighted to be part of a community shaping this new decentralized world. BDO is committed and pragmatic, which is why, as a CVA partner, we will actively tackle the challenges ahead."
[clickToTweet tweet="[email protected] @obussmann: 'Over the past year the CVA has enjoyed explosive growth, far surpassing our expectations.'" quote="[email protected] @obussmann: 'Over the past year the CVA has enjoyed explosive growth, far surpassing our expectations.'"]
Added Bussmann,
"This announcement marks a significant milestone for our organization. Over the past year the CVA has enjoyed explosive growth, far surpassing our expectations. Bringing Strategic Partners on-board helps us build solid foundations and grow the ecosystem. Having BDO on board is a badge of honour for the CVA and will provide our members with increased services and support as we embark on this exciting journey together."

Based in Zug, Switzerland, CVA partnered with ConsenSys earlier this year. ConsenSys, which claims 750+ global blockchain expert members, chairs the new Enterprise Blockchain Working Group, while joining the existing Regulatory and Policy Working Group. Crypto Valley is hosting its first  — and sold out –conference this week. For additional details, click here.

Sponsored Links by DQ Promote