UK based Sovren says it will launch the first digital asset exchange to be regulated by the Financial Conduct Authority (FCA) and accessible to institutional investors. The creation of two ex-bankers, Sovren has also announced an Initial Coin Offering (ICO) planned for Q3 this year. Sovren says its ICO, along with a additional equity funding, will raise $10 million to create an order book and brokerage exchange platform.
Sovren also says it will support trading in derivates, equities, commodities and securities. Trading and settlement will use intelligent automation to address liquidity challenges and a 3rd party custodial service for additional protection with a European Bank.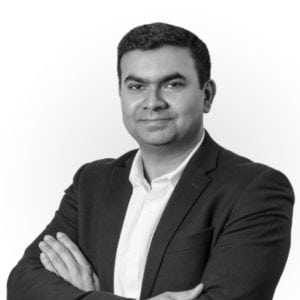 Sovren adds that it is in the final stages of building an "industrial grade" platform and will have a strategic focus towards institutional investors.
Sovren co-founder and CEO Avijeet Jayashekhar said that since London is a financial hub it makes sense to build and operate a regulatory compliant crypto exchange in the UK.
Sovren co-founder and CTO Wynand de Jager, who is a long time member of the British Blockchain Association, says that distributed ledger technology is making finance more inclusive than ever before.
"To take part in the current crypto world, however, you need to be quite technical. We want to change that," commented de Jager.
"I spent a big part of my career building technology to improve the customer experience in banks and trading platforms like NASDAQ," said Jayashekhar. "When AI, Robotic Process Automation and Blockchain started emerging in early 2010, I got deeply involved in building businesses around them."
He plans on incorporating AI and RPA to do tasks like: performing customer service activities, recognizing and analyzing patterns in data to help traders make better decisions, and monitoring trading traffic to detect cyber threats.
"We will deliver customer service using emotionally intelligent chat AI and robotics to automate recurring functions in the front office, and back office such as customer onboarding, compliance, transaction processing, deactivation and activation of accounts and trading and settlement. This will significantly increase processing speed in comparison to most current crypto exchange operations," added de Jager. "We will of course also have real people overseeing, who will focus on high value tasks that can't be easily solved by robotics."
Sovren says that top cyber security expert Luke Lynch has joined their team to ensure that it is built to the highest standard. Sovren also plans on developing apps, such as a payment gateway for merchants, a crypto wallet , and a demo platform for customers to practice crypto trading before they embark on the real thing. Beta releases for applications are expected end of 2018 and into 2019.

Sponsored Links by DQ Promote