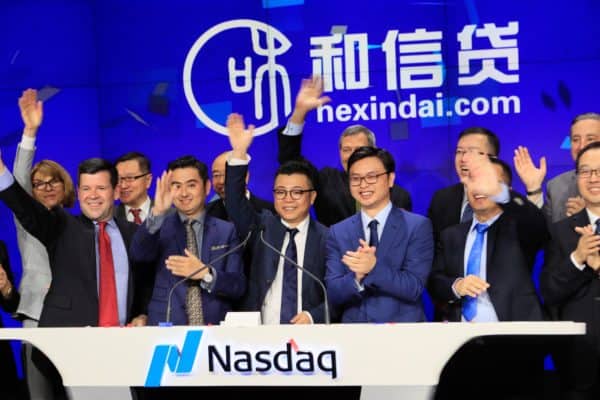 Hexindai (NASDAQ:HX), a China-based peer to peer lender, announced on Friday it has further strengthened its risk control system to better protect investors throughout the entire process of borrower acquisition, risk-based pricing, post-loan management, and default risk coverage through its new comprehensive, stable and efficient asset security system, HX-CORE. Hexindai reported it established the system based on advanced risk control technologies that leverage risk control models and enormous volumes of credit data from cooperating partners and business data accumulated by the online lending platform.
According to Hexindai, the risk-based pricing is conducted by the Company's proprietary risk control system, called Hurricane, which was developed by the lender and operates in cooperation with a number of credit information organizations and third-party Big Data risk management companies. Hexindai also reported that it and its partners have developed cutting-edge technologies and modules for information verification, anti-fraud, evaluation of repayment willingness and ability, and selection of prime borrowers. The lender also claims that the Hurricane risk control system has proved to be highly effective with years of operation and data accumulation. While sharing more details about the investor protecting products, Xiaobo An, Founder and Chairman of Hexindai, stated:
"Hexindai aims to build a convenient, transparent and safe online lending platform to drive inclusive finance in China, and we will continue to work toward this objective. We are taking comprehensive actions to secure asset safety on our platform and build up investors' confidence."
Hexindai went on to reveal that in order to enhance its credit decision-making and fraud detection systems it has partnered with global service providers, including FICO. The lender also explained that In the post-loan management process, it monitors the borrower's repayments closely, flags any signs of non-payment, and manages defaults. Xinming Zhou, Chief Executive Officer of Hexindai, then added:
"The core competitiveness of the online lending industry lies in its risk management capabilities. We will continue to improve our risk management and further reduce credit risk. We will also work closely with regulators to ensure timely compliance and support the healthy and sustainable development of the industry."
Founded in 2014, Hexindai notably acquires borrowers through both online and offline channels. The lender then verifies the borrower's intentions of applying for the loan and makes sure all contracts with borrowers are legitimate through CFCA signature authentication. Hexindai currently offers borrowers a wide range of products designed based on customer segmentation data and tailored to the specific needs of the emerging middle class in China. It also offers investors various types of investment products with appropriate risk levels and risk-adjusted returns.