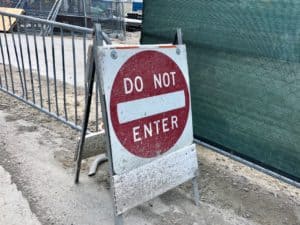 The Common Council of Salamanca, a small town south of Buffalo, New York, voted unanimously this week to impose a moratorium on cryptocurrency mining in the city's "electric service area."
According to The Salamanca Press, the moratorium will, "temporarily stop applications or proceedings, or the issuance of approvals or permits for cryptocurrency mining operations," in Salamanca and will also cover parts of a town called Great Valley.
Dennis Hensel, general manager of the Board of Public Utilities (BPU) in the region explained the board's concerns in statements to the Olean Times Herald:
"This is a problem in a bunch of these municipalities that buy cheap electric from NYPA (New York Power Authority) …. This has been a problem ongoing since about 2014 and it's just now reached us in New York."
According to Hensel, the relatively new industry of cryptocurrency mining is offsetting costs onto resident by guzzling the board's reserve of cheap power and forcing it to buy extra, and more expensive, nuclear power for the region.
Hensel also claims that often remotely-managed "unchecked mining operations" have caused safety problems in other regions, including, "melted wires and transformers blowing up due to having the computers in small places like apartments with no one watching them."
Hensel told the Olean Times that investigators in other regions have looked in at locations exhibiting sudden soaring hydro consumption rates and have found untended cryprocurrency mining operations, "with machines plugged into every outlet."
Hensel said that, unlike larger towns like Plattsburgh, New York, which are wired to accommodate businesses needing significant power loads, "Salamanca is not equipped for that," he said. "We're only a 4800-volt system."
According to Hensel, the Salamanca area has only one set of high voltage lines: the ones powering the Seneca Allegany Casino, which transmit 13200 volts.
The Salamanca Press says the law buys time for counsellors to consider how to accommodate the new industry in the city's best interests. The new law reads:
"It is the purpose of this local law to allow the city of Salamanca the opportunity to consider zoning and land use laws and municipal electric department regulations before commercial cryptocurrency mining operations results in irreversible change to the character and direction of the city."
Sponsored Links by DQ Promote