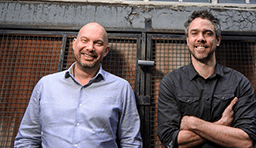 Crowdcube, a leading UK crowdfunding platform, has topped £500 million in "pledged investment" for listed early stage and growth firms. The company reports that half a billion pounds pledged has resulted in 700 successful funding rounds which include some high profile names. Crowdcube was founded in 2011.
Luke Lang, co-founder of Crowdcube, commented on the announcement saying investor demand continues to grow;
"…with over £95 million of the £500 million pledged being invested in 2017 alone. Two record quarters mean we're on track to exceed that figure by some margin this year. Driving this growing demand from investors is the increasingly diverse range of businesses who are choosing to fund on Crowdcube – from early-stage startups to growth companies with widely-recognised brands. We're connecting investors with growing businesses across the UK and overseas, in a way never previously possible; that is exactly what Crowdcube set out to do."
Crowdcube defines funds pledged as funds investor's commit to investing in a company via that company's campaign page. Should those raises not complete, the funds are returned to investors. Once a crowdfunding round  is completed funds pledged become funds invested. Crowdcube did not provide a comparative amount of funds invested.
Crowdcube states that one common trait among the growing number of raises is increased participation by professional investors such as venture capital firms. Citing specific examples, Crowdcube said that six VCs, including Balderton and Index Ventures, took part in the Revolut raise. Passion Capital contributed to Monzo's raise, and Draper Esprit participated in a raise for POD Point, a leader in electric vehicle charging.
Crowdcube adds that the majority of pledged investment via Crowdcube's platform (approximately 60%) comes from high net worth (HNW) and sophisticated investors, who typically invest larger sums.
Of course, everyday investors may invest in listed businesses as well. The company shares that since platform launch, over 40,000 investments worth £21 million from the under-30s, and over 25,000 investments worth nearly £60m from those over 60, have been committed to listed companies.
Since launching their iOS app, and more recently on Android, investors have used the apps to invest over £17 million in businesses funding on Crowdcube.
Crowdcube reports that the levels of sophistication in crowdfunding investor strategy are growing, with the average portfolio on Crowdcube now holding six investments.
Through international partnerships with the likes of SeedInvest (USA), as well as Crowdcube's Barcelona office, Crowdcube's reach is said to be more global than ever as its community outside the UK continues to grow. Crowdcube has investors from more than 100 countries, and in 2018 to date, over 13% of investments have come from outside the UK.
Last year £6.5 million was invested via Crowdcube from non-UK Europe, and that amount has already been exceeded in 2018.