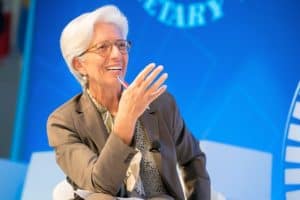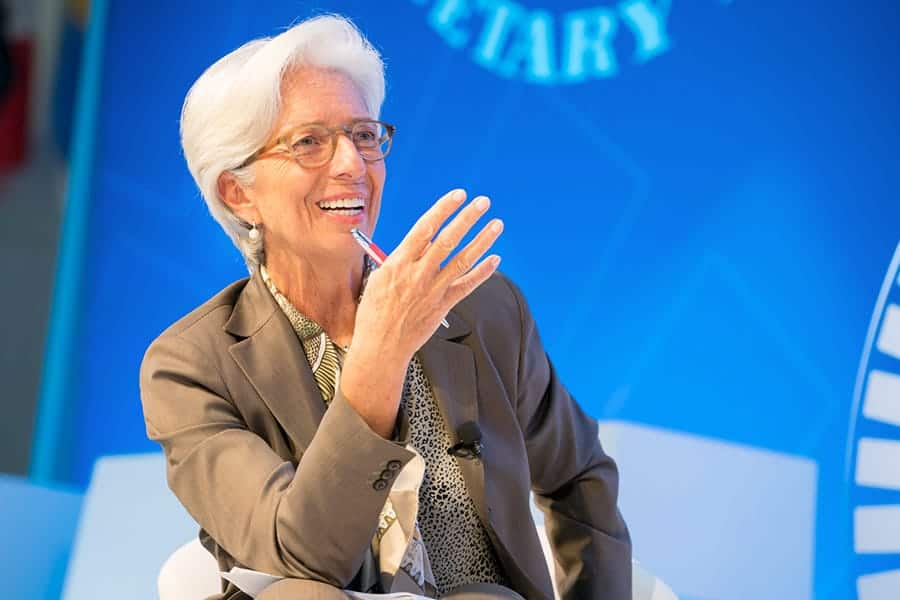 The International Monetary Fund (IMF) is meeting this week in beautiful Bali. The discussion includes routine topics such as economic forecasts for growth, challenges and opportunities. There is, of course, a trade skirmish that may turn into a trade war which may create bigger problems for the global economy. And what about Brexit and Europe? There are more than enough geopolitical problems to go around.
In advance of the many meetings, the IMF has published multiple reports. Many of the hot button topics are touched upon as policymakers seek to guide the globe on the right economic path. As one would expect, Fintech, and specific verticals of new forms of finance, are mentioned in these documents.
In the World Economic Outlook, the IMF notes that Fintech can be leveraged to provide access to financial services for the widely underbanked population of the world. This includes both low income households and small business.
In the Global Financial Stability Report, Fintech is highlighted for both good and bad:
"New financial technology (Fintech) poses challenges as well as opportunities, while cybersecurity risks should be addressed. While Fintech – encompassing activities such as big data, automation of loan processing, distributed ledger technology [blockchain], and new lending and electronic trading platforms – is still small, it has grown rapidly (IOSCO 2017; Figure 2.9, panel 5). The regulatory challenge is to support Fintech's potential contribution to innovation, efficiency, and inclusion, while safeguarding against risks that could amplify shocks to the financial system (FSB 2017b). Given the increasing reliance of the financial sector on information technology and interconnectedness of systems, cyber threats could pose financial stability risks (Figure 2.9, panel 6). The direct cost of cybersecurity events could be large, and indirect costs, such as reputational risk, further raise the stakes (Kopp, Kaffenberger, and Wilson 2017; Bouveret 2018). Supervisors must engage with financial institutions to develop identification, response, and recovery capabilities. Unfortunately, supervisors often lack dedicated units and skills shortages are widespread."
The IMF Fiscal Monitor adds:
"Directors agreed that financial regulators and super- visors should remain vigilant about potential threats to financial stability and stand ready to act. They called for special attention to liquidity conditions and new risks, including those related to cybersecurity, financial technology [Fintech], and other institutions or activities outside the perimeter of prudential regulation. These require policymakers to further develop policy tools, including macroprudential policies, and deploy them proactively as needed, as well as enhance coordination across borders."
The IMF Annual Report explains to the reader how Fintech can be regulated without undermining innovation:
Expanding oversight. As financial services move increasingly from well-defined intermediaries to looser networks and market platforms, focus regulation on specific financial services as well as entities like banks and insurance companies.
Boost international coordination. As technological networks and platforms do not respect national borders, ensure international coordination to stop a regulatory race to the bottom.
Modernize legal principles. Clarify rights and obligations in the new financial landscape, including the legal status and ownership of digital assets and tokens.
Strengthen governance. Develop rules and standards to ensure the integrity of data, algorithms, and platforms and enhanced consumer protection across numerous dimensions, including transparent and balanced contracts and privacy rights.
The IMF only briefly touches on digital assets or "crypto assets." The IMF World Economic Outlook report states:

"Continued rapid growth of crypto assets could create new vulnerabilities in the international financial system."

In brief, both Fintech and all of the subcategories of alternative finance are nascent. Crypto specifically, is minuscule in the greater scheme of things. Today, the topic of digital assets, virtual currencies, cryptocurrencies, or security tokens, is more of a novelty than a reality. But widespread coverage of crypto and digital ledger technology has driven extreme hyperbole that is yet unfulfilled.  But like most innovations, after the initial euphoria wears off, the real work begins with few spectators able to predict the impact new tech, or Fintech, will have in the coming years.

Sponsored Links by DQ Promote