Australian banking group Westpac announced earlier this year the launch of its 'Centsitive Objects,' which is a new designer range of wearable accessories. This news comes just days after Westpac announced the launch of its Mobile Cheque Deposit feature.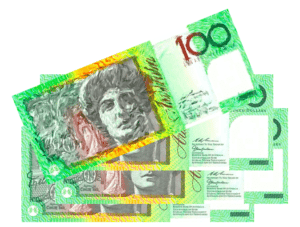 According to Westpac, Censitive Objects was designed exclusively for the banking group by Australian designer Hayden Cox. The new collection expands Westpac's existing PayWear Essentials range.
"Offering modern, simplistic and functional styles, Centsitive Objects now gives customers more options to wear their PayWear to make contactless payments, the same way they would purchase something with their debit card or smartphone."
While sharing more details about the wearables, Jenny Melhuish, Head of Group Brand, Advertising and Media at Westpac, stated:
"We know personal style and choice matters to our customers; in fact we've found 38% of Australians find style important when it comes to wearable devices, and 71% would use a wearable if it fits their personal style and lifestyle. Our customers are increasingly on-the-go with more than 56,000 now using PayWear to support their everyday transactions. So we've evolved our existing range of accessories to create something special that offers a sleek, subtle and convenient way to tap-and-pay."
Designs featured are listed below:
Band + Chain: a convertible two-in-one keychain made from recyclable materials that can be disassembled and worn as a waterproof wristband
Slimline Keeper:  a subtle silicone tag that can be added to your existing watch or fitness band
Centsitive Patch: an iron or sew-on patch that can be hidden on clothing or accessories
Nostalgia Pin: safety pin design with an attached keeper hidden beneath clothing
Incognito Pin: an ultra-minimalist option attached to a keeper with four interchangeable 'topper' designs, including a lightning bolt and half sphere
Westpac went on to add that each design includes a secure pouch that holds a PayWear Card linked to the customer's everyday transaction account, and can be attached to different articles of clothing allowing customers to tap-and-pay with their shirt sleeve, gym towel, hat or even their set of keys.
Sponsored Links by DQ Promote