Online lender iwoca is reporting that it has successfully released Open Banking for all new customers with a Lloyds Bank account. iwoca says it is the first ever business lender to connect with any of the UK's nine largest banks under the Open Banking initiative, launched in January 2018. The UK has been the leader in the Open Banking movement, a policy / regulatory initiative that gives control of data back to the consumer / business while mandating API access.
iwoca says that by securely linking their Lloyds Bank data, business owners may now provide iwoca up to five years of transaction history with a few quick clicks of a mouse.
For businesses seeking credit from iwoca, this increases the speed at which a loan may be provided. iwoca says that for Lloyds customers this reduces the time to submit bank information to less than 60 seconds.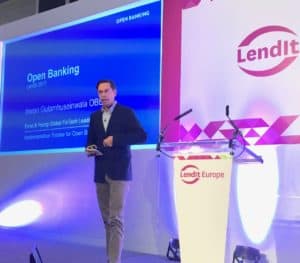 iwoca formed a dedicated Open Banking team in January 2018 to leverage the many opportunities the initiative can create for its customers. iwoca was also recognised as a winner of the Open Banking-based Open Up Challenge for developing products deemed most likely to have a positive impact on UK small businesses in 2018 and beyond.
Imran Gulamhuseinwala, OBE, Implementation Trustee at the Open Banking Implementation Entity (OBIE), said that products and services powered by Open Banking will, over time, "transform the way people and businesses access financial services in the UK:"
"iwoca has seen and seized the opportunities that Open Banking can bring and has been a key player within the ecosystem from the start – engaging with banks and collaborating with other third party providers. Its successful connection to Lloyds Bank is another milestone in the Open Banking era and will help revolutionise the way small businesses access financial services. I'm excited to see iwoca's work continue as they open up Open Banking integrations with other providers in the future."
Christoph Rieche, CEO and co-founder of iwoca, added that Open Banking means "high street banks no longer have a monopoly on transaction data."
"As a result, it's now easier for small businesses to shop around and find the best financial service to meet their needs, without worrying about the brunt of loan application processes. With Open Banking, getting approved with iwoca is as fast as it is to drink your morning cup of coffee. We worked closely with the Open Banking Implementation Entity and Lloyds Bank to deliver this integration, and we aim to launch future integrations with Barclays, HSBC, RBS, Santander and others within the coming weeks."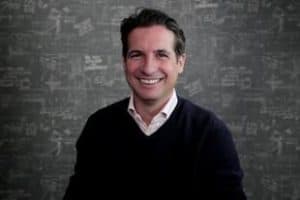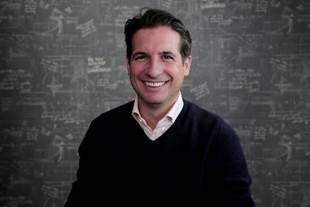 Rieche said the great potential of Open Banking depends on the cooperation of each bank.
"It's critical for banks and Government to do all they can to enable and encourage the adoption of Open Banking. This will create greater competition in small business lending and, as a result, better, fairer services for small business owners," Rieche said. "Ultimately, we're excited about the potential for Open Banking. It brings us closer to our vision of making business loans as easy as booking a flight online. Plus, we believe it will help us take a big leap toward achieving our goal to fund one million small businesses – 100,000 of them in the next five years. More successful small businesses means vibrant local communities and stronger economic growth."
iwoca is a small business lender that provides loans of up to £200,000 to businesses across the UK, Germany and Poland.

Sponsored Links by DQ Promote