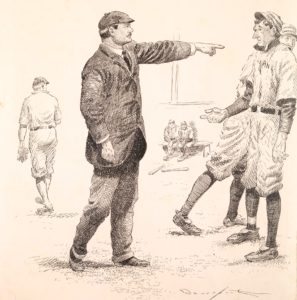 Members of the opposition in the Marshall Islands have called for a non-confidence vote to oust the nation's first-and-only female president, Radio New Zealand reports.
The vote to oust Hilda Heine, who has previously backed a contentious plan to create a sovereign national cryptocurrency for the Marshall Islands, was reportedly put in play by eight opposition senators on Monday, November 5th.
Among the eight is Senator Casten Nemra, who was himself ousted in a non-confidence vote after holding the presidency briefly in 2016.
Nemra reportedly read a list of criticisms of the Heine administration Monday when his block called for the latest non-confidence vote. Among them was a criticism of the Heine administration's plans to issue the national cryptocurrency.
Though the cryptocurrency scheme was proposed to bring capital to the nation, which is located between Hawaii and Australia and has little economic activity besides fishing and tourism, the proposal has been criticized by, among others, the IMF, who say the Marshall islands could put its one remaining relationship with a US bank at risk if it follows through with the plan.
Cryptocurrencies are widely-regarded by regulators, including global regulator the FATF, as choice media for the laundering of money and financing of terrorism and criminal activity.
While some have likened the creation of a national cryptocurrency to the wholesale "printing of money, " David Paul, Minister-in-Assistance to the President & Environment Minister of the Republic of the Marshall Islands, has argued that a national cryptocurrency could help the Marshall islands assert its independence while developing payment rails that are otherwise tenuous:
"Issuing the world's first legal digital tender, the SOV, will keep the Republic of the Marshall Islands and its residents integrated into the digital economy, allow residents to transfer and receive funds safely and instantaneously without the need for a correspondent banks, who have long threatened to stop servicing small Pacific island countries like the RMI, and help the country make up for a sharp and imminent decline in external aid."
As part of its criticism of the Marshall Islands cryptocurrency-creation proposal, the IMF has also argued that the island's government should rather, "revers(e) the recent increase in recurrent spending and improv(e) revenue administration and implement tax reform."
Nemra and several fellow senators are also reportedly upset because the Heine camp has been opposing its proposal to turn the region's Rongelap Atoll into "an investor haven."
Though, "The Heine administration's engagement with donors…has caused grant funding to the Marshall Islands to skyrocket over the past two years," support for the current president among senators is reportedly split.
The vote will be held on Monday, November 12th.