A representative from the UK Financial Conduct Authority (FCA) told attendees at The Regulation of Cryptocurrencies event in London today that he is concerned that "Complex, volatile and often leveraged derivatives products" built on cryptocurrencies with "underlying market integrity issues" are being marketed to retail investors.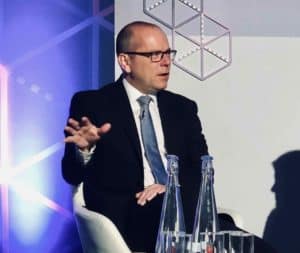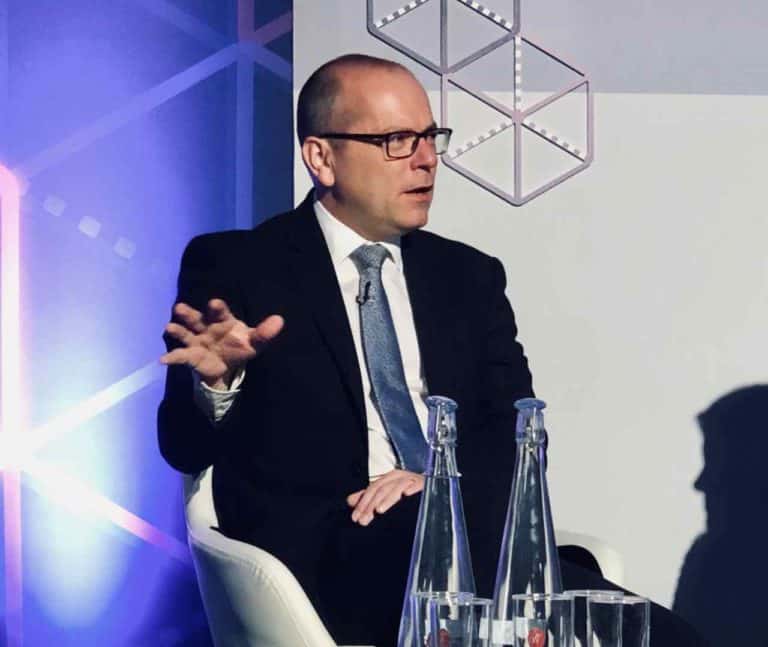 For this reason, said Christopher Woolard, FCA Director of Strategy and Competition,
"The FCA will…consult on a prohibition of the sale to retail consumers of derivatives referencing certain types of crypto assets (for example, exchange tokens), including contracts-for-difference, options, futures and transferable securities."
Woolard has been working with the Cryptoassets Task Force, a joint effort between the FCA, the HM Treasury and the Bank of England, which published its report at the end of October.
While the Task Force identified, "…examples of cryptoassets and other applications of DLT delivering beneficial innovation in financial services," it also identified "3 major harms" as well as a general risk to "current financial stability" posed by the unregulated circulation of crypto-assets.
"The first harm is to consumers," said Woolard, "who may buy unsuitable products, face large losses, be exposed to fraudulent activity, struggle to access market services, or be exposed to the failings of service providers, such as exchanges."
Many cryptocurrency users have experienced trouble getting money off and onto exchanges, although this is often due to problems the exchanges have maintaining open channels with banks because their services operate in a regulatory grey zone the world over.
Investors have also lost funds in numerous million- and hundred-million dollar hacks on exchanges like Mt Gox and Coincheck.
"Then there's potential harm to market integrity," Woolard added, due to, "Opaque practices and misconduct (that) could damage confidence in wider market functioning."
The cryptocurrency and "digital asset" investing worlds are often referred to as "The Wild West." Conduct has been largely self-regulated, to varying effect. Hacks, manipulation, exchanges trading against customers, and ICO fraud are either common or commonly alleged, and a spate of lawsuits are underway/expected.
It was and is hoped that "digital asset" investing could help companies cut red tape in capital raisomh and give retail investors access to start up investing, but these prospects so far has proven very high risk.
Bitcoiner and creator of "Ravencoin" Bruce Fenton recently tweeted that he doubts that an imminent morphing of "Initial Coin Offerings" (ICOs) into Security Tokens will improve their quality:
I don't think ICOs will die, but just change format.
More of them will be conventional, legally compliant securities offerings.
The term ICO will probably be replaced as well by STO or something but the mechanics will be similar. Even as securities, many will be low quality.

— Bruce Fenton (@brucefenton) November 19, 2018
Woolard expressed a similar sentiment when he told the London crowd that, "cryptoasssets have no intrinsic value — they are not a claim on any tangible underlying source of value."
"Cryptoassets" can currently be created by anyone on several platforms. They are digital and therefore ephemeral, said Woolard:
"They may have extrinsic value like many non-financial objects such as a work of art but that value can disappear particularly where there is no physical asset."
The third risk posed by currencies and tokens that travel the Internet freely, said Woolard, is that of financial crime, "…where cryptoassets have been used as part of illicit activity such as money laundering and fraud."
Woolard said the Financial Stability Board does not think that cryptocurrencies in the short term pose a threat to global financial stability, "…But it's crucial we remain vigilant should the market grow or cryptoassets become more widely adopted."
In addition to considering a prohibition of crypto-derivatives, Woolard said the HM Treasury will also, "consult on whether the regulatory perimeter requires an extension to capture cryptoassets that have comparable features to specified investments but currently fall outside the perimeter."
The treasury will also, "…undertake one of the most comprehensive responses globally to the use of cryptoassets for illicit activities by…going further than the existing directive, the fifth EU Anti-Money Laundering Directive (5AMLD)…(to consult on how…) to transpose 5AMLD and broaden the scope of anti-money laundering and counter-terrorism financing regulation…"
All told, Woolard said that meaningful risk-management of cryptocurrencies and "digital assets" will have to be globally coordinated with "….international counterparts, including standard-setters and other national jurisdictions."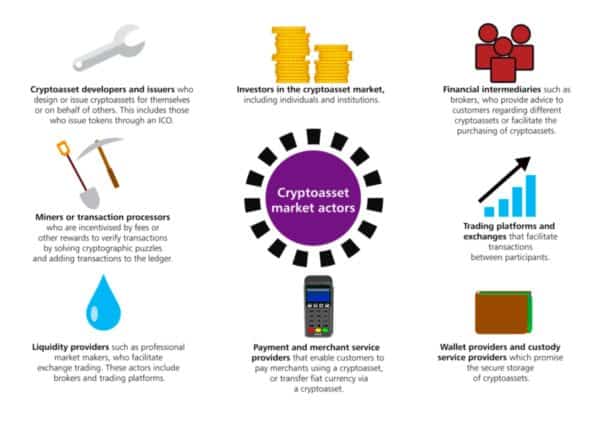 Sponsored Links by DQ Promote