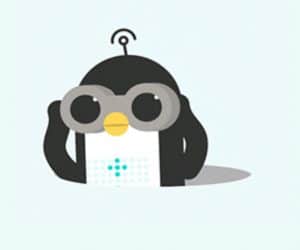 Artificial intelligence (AI) chatbot "Charlie," has raised a $9 million Series A Round led by Propel Venture Partners.
Charlie is described as an AI assistant for people who "don't speak finance." Charlie is designed to help people save more, cut bills, take control of debt, and avoid fees.
Using SMS text or Facebook Messenger, Charlie currently claims nearly 250,000 mostly-millennial individuals since its 2016 launch.
Ilian Georgiev, CEO and co-founder of Charlie, says their vision is to bring empathy and simplicity to financial advice and services.
"With this capital, we're looking forward to developing new ways to help even more people form healthy financial habits. We want people to know that Charlie is there to always look out for their spending and goals, so they can focus on the more important things in life."
The company says its service is growing at rate of 30% month-over-month.
Ryan Gilbert, Partner at Propel Venture Partners, says they believe that in a crowded space Charlie is delivering on what has been missing from financial services:"trustworthiness and approachability. "
The company states that the majority of Charlie users are people typically underserved by Fintech:
80% are female
The average age is 27
McDonald's is the number one retailer where users spend most frequently
Houston is the largest metropolitan area and Utah has the highest penetration of users
Stephanie Palmeri, Partner at Uncork Capital, an investor in Charlie's previous Seed round adds that affluent men already have enough access to financial services:
"We saw Charlie's potential to really change the lives of young people, in particular young women, by helping them avoid unnecessary fees, find savings, and stress less about money in general."
Sponsored