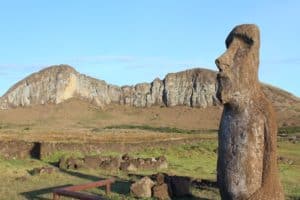 The Third Chamber of the Supreme Court of Chile has ruled that Chilean banks had every right to abruptly stop serving the OrionX cryptocurrency exchange last spring, Emol reports.
The decision has been nine months in the making.
Last April, 10 Chilean banks cut services to local cryptocurrency exchange businesses Buda, CryptoMKT, and OrionX.
The closures paralyzed the exchanges' abilities to transfer customer "fiat money" (local currency) onto and off of online trading platforms.
In response to the closures, the exchanges initiated "protection appeal" cases against the banks and accused them of colluding.
They called the moves anti-competitive, and Buda CEO Guillermo Torrealba said the closures were, "killing an entire industry."
The appeals have been moving through courts since.
At the time of the closures, Scotiabank Chile CEO Francisco Sardón said banks were concerned about compliance:
"There is no persecution of any kind. There is a concern…not only about cryptocurrency but also about money laundering and compliance…(W)e are doing our job."
In July, the exchanges bought some time when the Chilean Supreme Court called the service interruptions "arbitrary" and ordered banks to restore account services until the case was resolved.
But now Chile's highest court has ruled that the unregulated, unbacked and peer-to-peer nature of cryptocurrency transactions make it impossible for banks to assess their "depth… characteristics…foundations…and amounts."
Canceling accounts, therefore, "can not be called arbitrary":
"The transfer of the plaintiff includes the purchase and sale of virtual and cryptocurrency currencies such as Ethereum, Ripple, Litecoin and Bitcoin…in computer programs, specifically algorithms that, as such, lack physical manifestations and have no intrinsic value…being defined and controlled by a decentralized group of users…on the Internet…These characteristics…determine, therefore, the current impossibility for the Bank to comply with the aforementioned obligations…"
Citing the risky nature of crypto networks, the court has ruled also that banks acted within their constitutional rights and did not unduly harm OrionX by executing the closures:
"From the foregoing, it is clear that the respondent, by ordering the closure of the bank account, did not incur in an arbitrary and illegal act that caused Orionx SPA deprivation, disturbance or threat in the legitimate exercise of any of the constitutional guarantees. cautioned by Article 20 of the Political Constitution of the Republic."
Canadian cryptocurrency exchange Quadriga CX has been fighting the Canadian Imperial Bank of Commerce in court since last January when the bank froze $28 million CAD of QuadrigaCX's funds.
The bank said it froze the money because "it was unable to determine who owns the funds."
Sponsored Links by DQ Promote