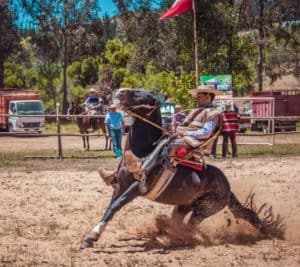 An appeals court in Santiago, Chile has ordered the Chilean bank, Banco Estado, the ensure the restoration of banking services to the OrionX cryptocurrency exchange, LT Pulso reports.
In early April, 10 Chilean banks cut services to cryptocurrency firms in the country. Three cryptocurrency trading platforms, Buda, CryptoMKT and OrionX abruptly lost banking services, meaning that customers could no longer send money to the exchanges to buy cryptocurrencies.
The exchanges accused banks of colluding to abuse their power and called the move anti-competitive. They appealed the decision, and appeals have been moving through the courts.
At the time of the ban, Scotiabank Chile CEO Francisco Sardón said the censures were a matter of compliance:
"There is no persecution of any kind. There is a concern in banking not only about cryptocurrency but also about money laundering and compliance issues in general…(W)e are doing our job."
The latest decision by the appeals court states that the Banco Estado-ordered service interruptions were "arbitrary" and went against service contract agreements.
An automated translation of the decision from the LT Pulso website states that the account closures:
"…effectively constitute an arbitrary and illegal action, which constitutes a deprivation of the right protected by Article 19 No. 2 of the Political Constitution of the Republic:… the right to equality before the law…(T)he plaintiff has been treated differently…(and) the demand deposit account has been closed by a policy of the bank…after the conclusion of the contract… "
At the time of the closures, Buda CEO Guillermo Torrealba said that service interruptions threatened the local crypto industry would force it underground:
"They're killing an entire industry. It won't be possible to buy and sell crypto in a safe business in Chile. We'll have to go back five years and trade in person. It seems very arbitrary."
Sponsored Links by DQ Promote