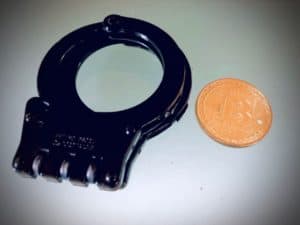 Neil Mannion, a convicted drug dealer who allegedly traded on darknet sites such as Silk Road and Agora under the name 'Hulkster', has lost a legal battle to keep his crypto, according to a report in the Irish Examiner.
Judge Carmel Stewart approved a request by the Irish Criminal Assets Bureau (CAB) to seize approximately €25,000 in Ether that was discovered in a search of the perps computers.
Mannion, for his part, battled the seizure arguing it was a breach of his rights. Manion is currently doing time for a case from 2014 where he admitted his house was used for drug distribution. The court ruled against his challenge in a case that "broke new legal ground" as Ether was only recently determined to be a "virtual currency."
The Irish CAB previously claimed its seizure of Ethereum to be the first for law enforcement worldwide. In a 2017 report, CAB said they had a number of ongoing investigations involving cryptocurrencies and illicit activities.
The CAB also states that it is engaged in providing assistance to other law enforcement agencies worldwide as the Bureau is "recognized as a leader in the seizure, investigation, and forfeiture of cryptocurrencies found to be associated with the proceeds of crime."
In late November, CAB representatives addressed the 5th meeting of the EU Asset Recovery Platform Subgroup on Virtual Currencies in Brussels. This gathering is designed to bring all of the EU member states together to discuss the seizure of cryptoassets such as Bitcoin and Ether. The goal is to ensure that "criminals cannot hide their profits from crime anywhere, even in the virtual world."