CREST or Commercial Real Estate Security Tokens is a new initiative created by the Security Token Academy. The idea of taking a hard asset class like property and tokenizing it has become a hot topic of discussion in the digital asset sector. Real estate, unlike early-stage investments, tends to be a less risky investment. Real estate and blockchain may be a great match as ownership can be more easily segmented and managed.
Not too long ago, perhaps the first property to tokenize – the St. Regis Aspen Resort in Colorado valued at $224 million, raised capital online. The company reportedly was able to raise $18 million in tokenized securities.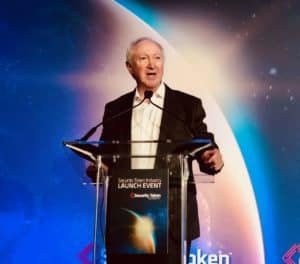 Aubrey Chernick, founder of the CREST initiative and the Security Token Academy, believes the St. Regis transaction may be a harbinger of bigger things to come in the digital asset sector:
"One of the CRE [commercial real estate] megatrends for 2019 could involve security tokenization in the commercial real estate investing area," states Chernick.
Chernick believes that the real estate industry has been impacted by many significant disruptions in recent years, including co-working spaces and Proptech (property technology). Now, the disruptive force in the area of CRE investing involves the use of security tokens to "tokenize" equity or debt of real estate in a way that is regulated by the Securities & Exchange Commission (SEC) in the US.

Chernick's Security Token Academy was one of the first entities to embrace the concept of securities managed on the blockchain leveraging smart contracts. To them, the marriage of real estate and tokenization is a perfect match.

To kick things off, CREST will be hosting a free multi-city webinar on January 16th to dig deeper into the Tokenization of the St. Regis Aspen Resort and to extrapolate their experience to broader possibilities. Participants in the webinar include, among others, the founder and President of Elevated Returns Stephane De Baets. It was De Baets who organized the St. Regis Hotel tokenization.

If you are curious about whether, or not, tokenization of real estate assets is the future of property investing you can check it out at the CREST site.

Sponsored Links by DQ Promote